4 Google Maps Updates Releasing Soon That Will Make Navigation Safer And More Efficient
At its Search On event, Google Maps revealed that it will be releasing a number of new upgrades in the upcoming months. New Maps features termed Immersive View, Neighborhood Vibe, and Search with Live View were hinted at by Google as imminent releases.
The business claims that all of the features unveiled today are a part of its initiatives to create a Maps experience that prioritises visuals in order to aid users in more intuitively navigating the world.
Google Maps Update 1: Immersive View
Google Maps is launching an #AI-assisted spectacular new 'immersive view' pic.twitter.com/ZO2VmrnU9U

— Dr. Kash Sirinanda (@kashthefuturist) September 23, 2022
You may want to prepare ahead of time and gain a deeper understanding of a place before you visit it. The new Immersive View feature, which Google initially unveiled at Google I/O in May will help you do that efficiently. Through Artificial Intelligence, the Immersive View combines aerial and Street View photos with forecasts of the weather, traffic, and crowds for a certain day and time.
The tool enables users to explore by virtually flying over a potential location of interest. Immersive view uses predictive modelling to automatically understand historical trends. Based on these predictions, it creates a forecast of how a region will behave in the future.
Explaining Immersive View With An Example
Consider the scenario where you want to check out the Crypto.com Arena in Los Angeles before you visit. The parking areas and entrances may be found using Immersive View, along with the weather forecast so you can dress appropriately. To determine how busy the nearby restaurants will be on a certain day, you may also use the feature to glide down to street level.
In the upcoming months, Immersive View will be available on Android and iOS in Los Angeles, New York, San Francisco, and Tokyo. In the future, Google promises it will include more cities.
Google Maps Update 2: Neighborhood Vibe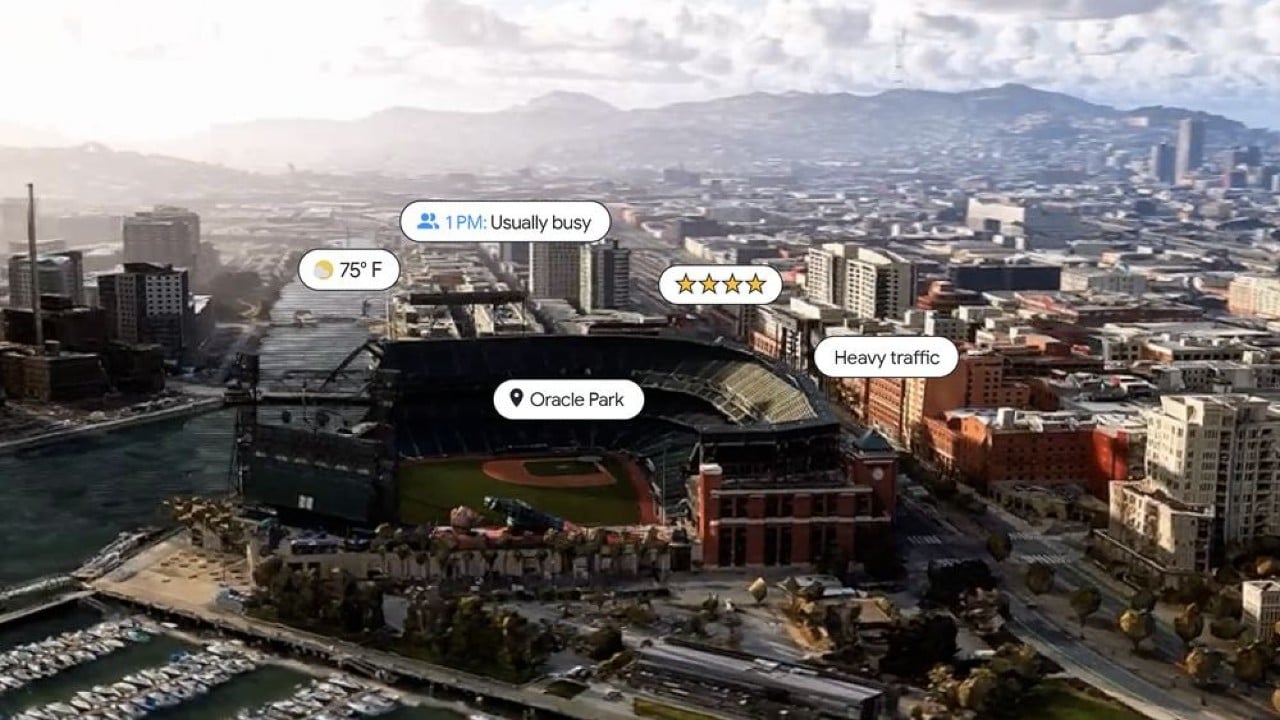 With regard to Neighborhood Vibe, the new feature is made to enable users to quickly gauge the atmosphere of any neighbourhood using images and data contributed by the Google Maps community. 
Explaining Neighborhood Vibe With An Example
In an instant, Neighborhood Vibe identifies spots that are trending or "happening" that emphasise the unique aspects of a given neighbourhood. In the upcoming months, the new feature will go live worldwide on both Android and iOS.
You can utilise the function to determine how you want to spend your time there. Check to see if a neighbourhood has an artistic feel or an active food scene. By displaying local treasures directly on the map, Google claims that the tool seeks to assist people in deciding what is worth visiting.
Google Maps Update 3: Search with Live View
Google has just announced "Search with Live View".
It will undoubtedly have a significant impact on #localseo efforts. #seo #SearchOn pic.twitter.com/SZS664XMOY

— Orhan Kandemir (@orhankandemir) September 28, 2022
The third feature Google Maps are introducing is called 'Search with Live View'. It is a feature that superimposes arrows and directions directly over your field of vision while supporting the search. 
Explaining Search with Live View With An Example
With the new Search with Live View feature, you can utilise your camera to locate on-the-go necessities like stores, ATMs, and restaurants. If you're in an unknown location and need to discover the nearest ATM, you can raise your camera and perform a search to see all of the ATMs around right away.
In the upcoming months, Search with Live View will be available for Android and iOS in London, New York, Paris, San Francisco, and Tokyo.
Google Maps Update 4: Eco-friendly Routing For Developers
Google also revealed that app developers would soon have the option to enable Maps' eco-friendly routing. Drivers may view and select the best fuel-efficient route to their destinations with Google Maps' eco-friendly routing. 
With this development, businesses from many sectors, including delivery services and ride-hailing companies, will have the option to select environmentally friendly routing in the apps and track fuel efficiency gains.
Google says that in order to obtain the most precise fuel or energy efficiency estimations, developers will also be able to choose an engine type.
According to Google, this is a means to broaden the impact of the environmental initiatives that eco-routing provides. In locations where eco-friendly routing is currently offered, which currently includes the United States, Canada, and portions of Western Europe, the additions for developers will be made available in preview later this year.