Navigating Around the Cybersecurity Pandemic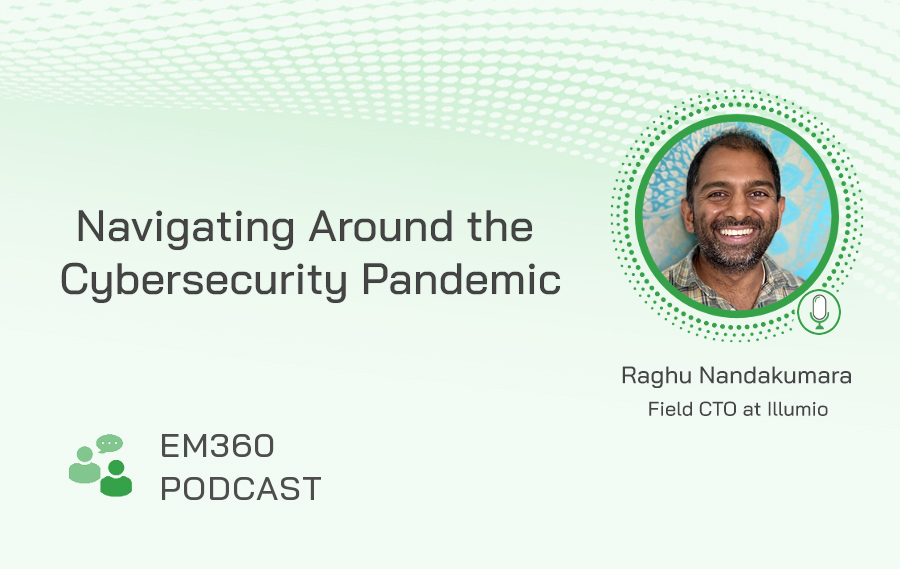 2020 was comprised of big data breaches, leaks and new obstacles, leading to what many have dubbed a "Cybersecurity Pandemic." Surviving in these difficult times has been hard and more often than not, it's the people that suffer; in fact, 58% of breaches in the last year involved some level of personal data. The Cybersecurity Pandemic has affected so many people and organisations that the worldwide cybercrime spending is estimated to reach $6 trillion this year, a sharp increase from $1 trillion in the year before.
In this EM360 podcast, we spoke to Raghu Nandakumara of Illumio about the best ways to navigate around this cybersecurity pandemic, the importance of the Zero Trust Model and the best ways to mitigate the impact of high-profile breaches in 2021.