EM360 Podcast: Differentiating IAM from IGA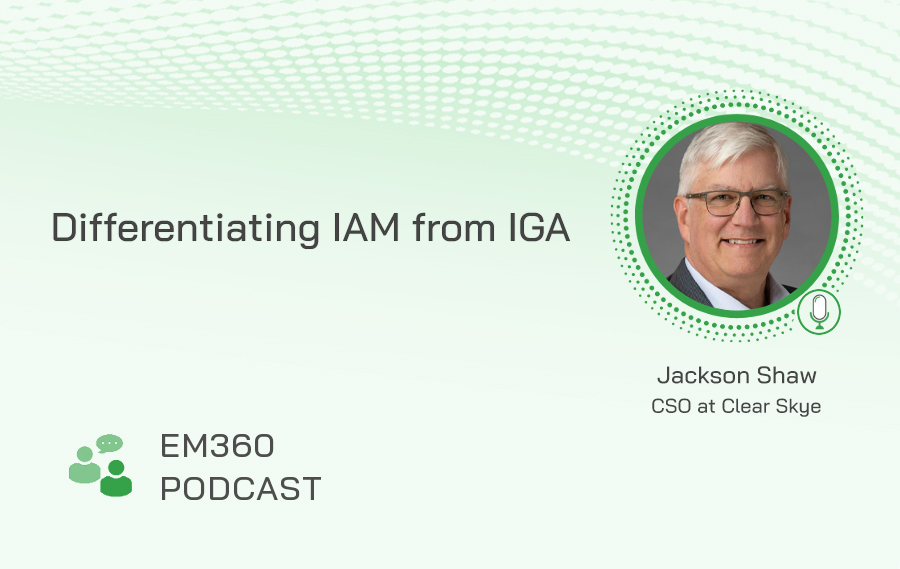 With most organisations having multiple access points across different areas, the need for identity access management (IAM) and identity governance and administration (IGM) is more important than ever. In the last year, many employees worked from home, meaning that there were new security concerns for most businesses. The key was cloud migration; a key component of the paradigm shift we saw in the last year.
Joining us on this EM360 podcast regarding IAM and IGM is Jackson Shaw, CSO at Clear Skye.