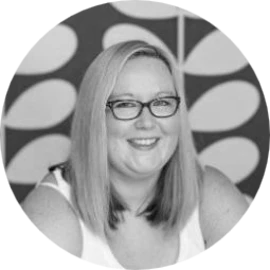 Susan Walsh
Susan Walsh is The Classification Guru. She has been cleaning, classifying and fixing dirty data for over a decade and set up The Classification Guru Ltd to solve dirty data problems in the procurement world.

As well as an entrepreneur, Susan is an industry thought leader, an influencer and a global speaker. She has been listed in the DataIQ100 for the last two years, as well as winning DataIQ Data Champion 2022. She's also a published author of Between the Spreadsheets: Classifying and Fixing Dirty Data and has published her own online course: Fixing Dirty Data – The Basics of Data Cleaning. In addition to this, Susan also has a TEDx Talk Say NO to NO, which has amassed 3k views and counting.

Susan has created her own methodology: the data COAT. This has helped companies across the globe save time and money thanks to seeing the value in cleaning their 'dirty data'.

She has attended well over a hundred events in the data and procurement space, whether that be as a speaker, an exhibitor, or as an influencer, and has been active in tackling your dirty data!