Machine Learning Is Leading Digital Transformation and the Future of Work
Innovation is occurring so fast, many industry leaders do not even know what they need or should be looking for to succeed in today's highly competitive and digital age.
The only constant in business and life is change. Organizations in both the public and private sectors face a growing number of challenges daily, but we as business leaders and managers do not just think about the short-term impact or changes to our businesses because of COVID-19. We care about perfecting the journey towards a more perfect future of work. We look to motivate our people and work together to plan digital roadmaps, design our processes, and implement digital workers to improve our workflows and make for a more efficient workforce. While these initiatives are present in just about every industry, the consumer is pushing businesses to do better.
Digital transformation is revolutionizing entire industries and rapidly changing customer expectations. However, many organizations are challenged to maximize the value of digital transformation initiatives. The reasons are often rooted in a lack of visibility and a true understanding of business processes, particularly in the way that people, content, and processes interact.
McKinsey research shows that about 50 percent of tasks are automatable with the technology available today. A digital transformation report from BAI published earlier this year noted that almost anything could be automated or digitized, making it imperative for business leaders to sift through digital possibilities and strategically select automation initiatives that deliver the greatest value. The report further stated that while many digital solutions may make work easier and faster, they did not necessarily make these solutions transformative.
The New Normal and The Future of Work
Digital transformation is the integration of digital technology into all areas of a business. It is fundamentally changing how you operate and deliver value to your customers. Some think of it as a means to reinventing the modern enterprise focused on transparency, digitization, and real-time data. As Rema Farhan said in Digital transformation: How much progress have businesses made? "For many businesses, the promise of digital transformation is simply mouthwatering. Higher market valuation, productivity, and better employee well-being are just a few dangling carrots organizations want to bite. However, even those that are unphased by these rewards cannot afford to not digitally innovate, as digital transformation is a new differentiator for an organization's competitive edge."
The pace of digital transformation has rapidly accelerated under the new normal. The key to business resiliency and long-term sustainability begins with digital intelligence, agility in delivering automation, and ultimately elevating the digital experience of both employees and customers. We see a burst of digital adoption across industries as the new normal and the digital shift continue to grow. As digital practices have matured, it has become clear that many organizations' legacy back-office systems and processes cannot deliver a scalable level of service excellence. I believe that Millennials and Gen-Z hold the power to shift digital trends and the Future of Work in ways we've not seen before. This young generation is accustomed more than anyone else to be digital-first, from personal connections and dating to interacting with their favorite brand and making buying decisions entirely digitally. Their expectations are set high because of the normal they've grown up with. This digital-first generation will drastically change the way businesses sell to the growing buying power of this audience and create better customer experiences for everyone. Read "Stop Calling Me!" - A Lesson from Millennials and Generation Z to learn more about selling to this generation.
It's Opportunity Time
Times of uncertainty are also times of great opportunity. To cope with today's economic disruptions, Heads of Finance and Automation are accelerating the company-wide adoption of new processes, analytics, and automation. According to the recent report COVID-19 Impact on Global Service Delivery Models, 36% of organizations are accelerating their automation initiatives to reduce dependency on physical locations/humans (as of May 2020). Enterprise AI adoption is rising, but foundational barriers remain. Robotic process automation, computer vision, task mining, and machine learning are most commonly the types of technologies being deployed today.
Unlike robotic process automation, artificial intelligence is self-learning, meaning it adapts and learns as it goes. Robotic process automation performs the tasks it was programmed to do and does not adapt to changes by itself. Automation software replaces humans for repetitive or predictable tasks, where AI can use reason to mimic the thoughts of a human. Machine learning is a method of data analysis that automates analytical model building. It is a branch of artificial intelligence based on the idea that systems can learn from data, identify patterns and make decisions with minimal human intervention.
Knowing, understanding, planning, and continuously improving
A critical enabler of artificial intelligence is a company's progress on its digitization journey. Businesses are finding an imperative need to utilize a data-driven approach to identify and prioritize the best processes for automation. Frequently, this means bridging the gap between management, process leaders, and automation developers to provide advanced insights, so businesses can start automating faster and more effectively. Artificial intelligence technology is helping perform prompt transactions, decisions, and actions, accelerating processes for any business process area — applications, claims, orders, and communications — eliminating costly and time-consuming manual operations and streamlining the modern digital enterprise.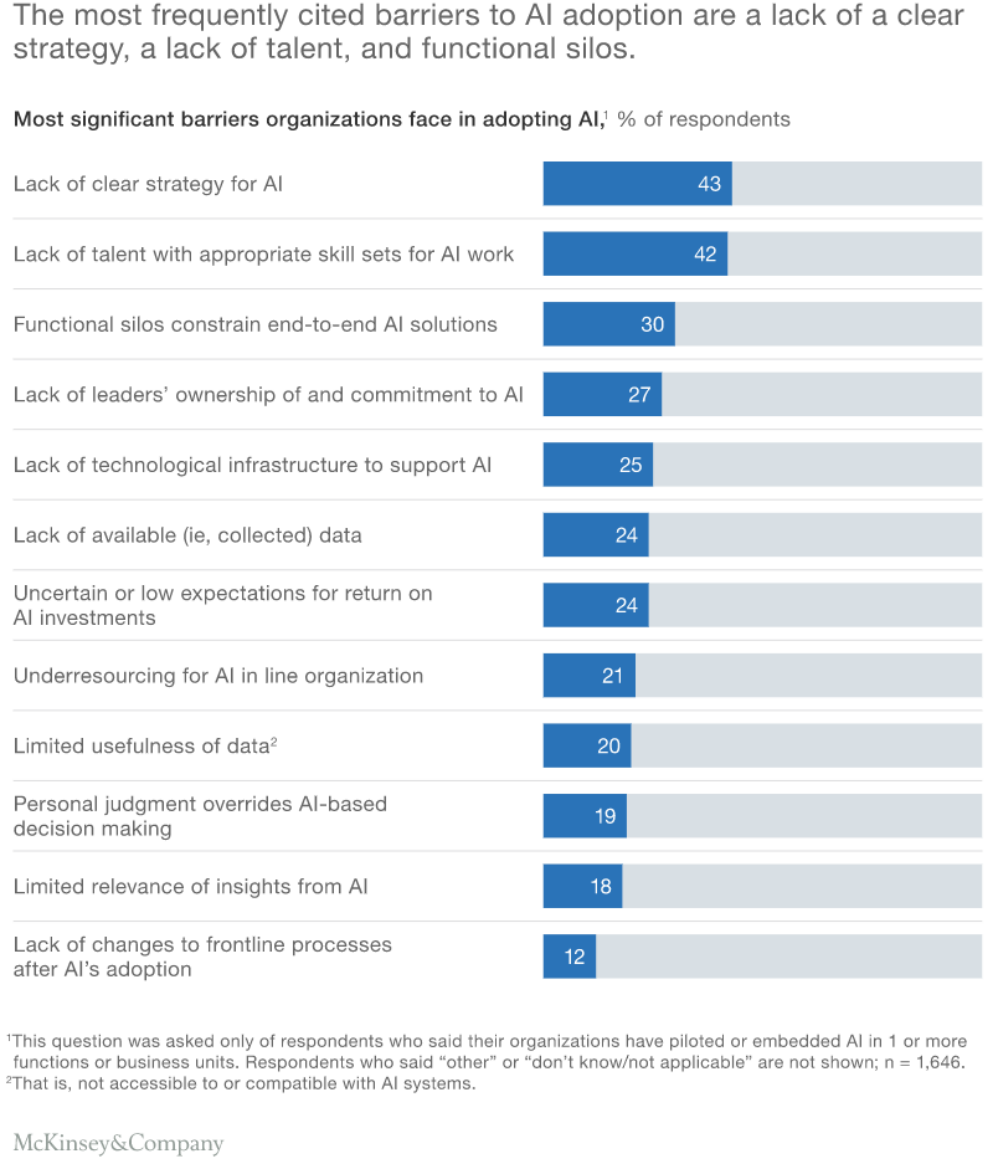 Maybe organizations should better prioritize automation initiatives
Digital Transformation and Automation are no longer just buzzwords. Instead, they are the keys to unlocking technology that is revolutionizing the way that businesses operate and are becoming essential across all business units and functions as customer expectations continue to rise faster than businesses can keep up. Automation has transformed into a technology that has been implemented in millions of processes across many different organizations regardless of industry or organization size. This impact of automation can't be ignored and is one being felt from the boardroom to the shop floor.
For organizations across a diverse array of industries and geographic markets, the COVID-19 pandemic accelerated the use of automation tools to maintain business continuity. However, business leaders should question automation for its own sake. Intelligent automation must be done strategically in order to be effective, and automating a broken or ineffective process doesn't fix the process problems.
"Digital transformation is about much more than technology—it's about people and fundamentally revolutionizing the way you do business." – Ryan Raiker
As new working norms take over and automation adoption continues to skyrocket across industries and geographies, the need to understand more and build an ecosystem of integrated innovative technologies solutions is demonstrated clearly for enterprise business leaders. In fact, a recent survey of senior decision-makers in the U.S. and Western Europe found that 70 percent of decision-makers stated their robotic process automation projects were more successful by using process technologies. Fixing broken processes and enhancing efficiencies before deploying automation and artificial intelligence helped them ensure the greatest return on investment.
Examples of the New Normal and the Digital Shift in Industry
By sector, telecom, high-tech, and financial-services firms lead the overall adoption of automation and artificial intelligence technologies. Machine learning is used in internet search engines, email filters to sort out spam, websites to make personalized recommendations, banking software to detect unusual transactions, and many apps on our phones such as voice recognition.
Banking and Financial Services
Critical processes often grow in complexity over time within the banking and financial services and contain numerous manual tasks, bottlenecks, and repeated data entry. The COVID-19 pandemic has amplified a shift toward paperless processes by applying more advanced machine vision and document understanding technologies, driven by the need to minimize friction in customer onboarding and mitigating compliance risks.
In an environment of declining margins and increased customer expectations, such process flaws can be challenging to the customer experience and the business's bottom line.
The lack of visibility into how processes are functioning can be detrimental to supporting risk and regulatory compliance priorities for two increasingly essential and highly complex document-intensive processes: know your customer, which helps to verify the identity of customers; and anti-money laundering compliance checks to assess investor risk tolerance and legitimacy of the business relationship.
Procurement and Supply Chain Management
In March 2020, 75 percent of organizations reported experiencing supply chain disruptions due to the pandemic. In future crises, companies will need to optimize supply chain efficiency and improve the purchasing and sourcing process to maintain business continuity.
Through digital technologies like process intelligence, supply chain organizations can discover, analyze, and monitor how their procurement process works in practice via real-time data analysis. This facilitates the identification of pain points in the supply chain so that organizations can uncover where disruptions arise from and root them out.
Today, supply chains are complex, consisting of an intricate network of input products sourced from diverse suppliers globally, representing 10 trillion dollars annually in intermediate goods. Transportation constitutes as much as 50 percent of logistics spending. A significant component relates to documentation processes that span certificates of origin, certificates of insurance, packing lists, dangerous goods forms, bills of lading, and customs clearing documentation. Inefficiencies and errors associated with documentation can be time-consuming, labor-intensive, and costly. Demurrage charges may be incurred when shipments are not taken delivery due to inaccurate or incomplete documentation.
Machine Learning cognitive skills enable intelligent automation platforms, digital workers, and automation robots to intelligently process business documents in a human-like manner. This equips them to understand, extract meaning, and make decisions. This allows supply chain process leaders to understand exactly how supply chain documentation processes affect compliance and service delivery; Identify and automate manual processes, delivering faster time to value.
Process Intelligence – A highly sought-after technology
Process mining or process intelligence is becoming the standard in helping organizations to discover, analyze, and monitor how their process works in practice via the real-time analysis of data, driven by machine learning and artificial intelligence. This facilitates the automatic identification of pain points in the supply chain so that organizations can uncover where disruptions arise from and root them out. The next generation of business intelligence, these AI-powered solutions streamline automation projects and offer new ways to visualize and understand business operations as a living process digital twin.
Where did Process Mining and the rise of Process Intelligence come from?
Interest in Process Mining started ten years ago when Gartner began reporting on it under the name Automated Business Process Discovery (ABPD). The Institute of Electrical and Electronic Engineers (IEEE) Task Force on Process Mining was established in 2009 and published its Manifesto in late 2011. Professor Wil van der Aalst is known as the founder of Process Mining and published his first book on the topic in 2011, recently updated as Process Mining: Data Science in Action. Today, Process Mining is receiving unprecedented attention as a new tool to improve business processes' redesign, control, and performance.
Where Do We Go From Here?
A Pragmatic Guide to Achieving Hyper automation at scale, implementing Intelligent Automation, and successfully driving Digital Transformation with Artificial Intelligence and Machine Learning
No matter where your organization is on its digital transformation journey, your organization needs to work together across departments and data silos to take action around the six areas listed below
Get the right people involved. Make sure you start at the top. Ask yourself: Who needs to see the data? Why and for what purpose?
Discover and visualize how your current processes work, surface process bottlenecks and remediate friction points within processes.
Standardize your processes. Process standardization is vital for enterprises targeting a digitized model. Process Mining results can also generate opportunities for machine learning through decision trees or deep neural networks.
Align business and back-office processes everywhere. Process improvement and performance management is a continuous journey that works on every level. You first need to set targets, then plan, report, and find and fix the gaps.
Choose flexible technology for performance management. The right ecosystem of technologies can produce a significant return on investment. Hyper-automation involves numerous partners and an ecosystem of technologies that will be complementing each other. The key is to have tools that allow for proper governance and management of the data.
Base your digital transformation investments on optimization. Specifically, optimizing those areas of your operations that deliver measurable ROI for the executive management team. Take a phased approach to automation, validate its impact on operations, including on your human capital.
ABOUT THE AUTHOR

Ryan Raiker is an accomplished business consultant with experience working with small and medium enterprises and state and local governments. He is a recognized thought leader in Technology, Artificial Intelligence, Machine Learning, Process, and all things Digital.
Ryan has been featured on NBC, RTInsights.com, MarketWatch, TowardsDataScience.com, Data-Driven Investor, Insurance Innovation Reporter, Yahoo News, and more.
Ryan studied Business Analytics and Operations Management and later earned his Master of Business Administration from Widener University in Chester, Pennsylvania. He continues to hold a faculty appointment as an Adjunct Professor at Widener University in business management and digital media informatics.