Accedian: How businesses can adapt and overcome unexpected changes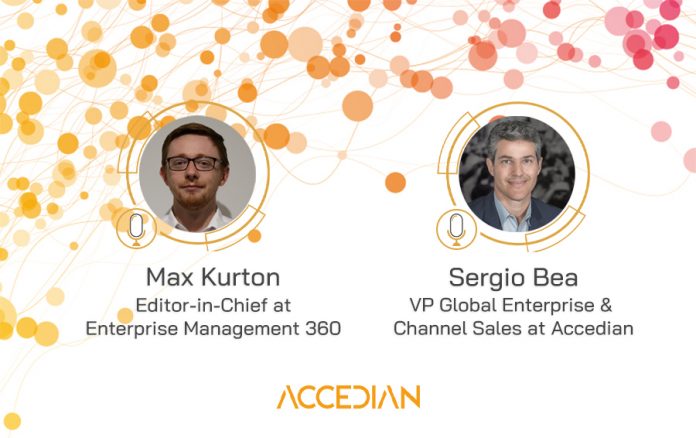 Across all organisations we're seeing rapid and forced changes, many of which had to be resolved almost overnight. The IT operations in nearly all businesses had to adapt the fastest while having very little room for error. They have had to understand numerous network, security, cloud, and traffic issues across the organisation. Therefore, there are multiple risks associated with all of these issues that need to be addressed sooner rather than later, but also having a contingency plan in place is imperative if this is to become the new normal.
In this podcast, Sergio Bea, VP Global Enterprise & Channel Sales at Accedian talks about how businesses can adapt to change. To begin with, Sergio explains how an organisation's short-term strategies can be beneficial in the long run. Furthermore, he outlines the best practices for transitioning to the cloud and how real-time performance analytics can increase performance and pre-empt issues. Also, Sergio explains what organisations need to look at regarding workers' exposed vulnerabilities. Finally, he theorises on what the new normal will look for the data center and cloud computing sectors.