2600Hz: The Evolution of Business Communication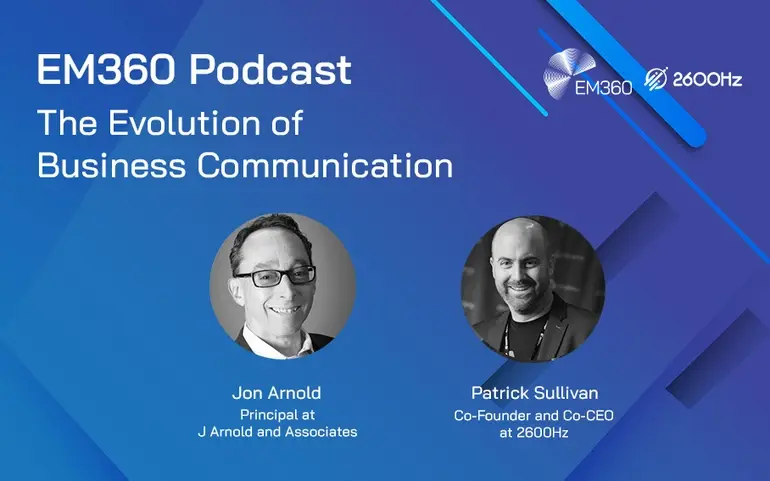 The evolution of business communication in the last 10 years, even the last 5 years, has been enormous. 
Trends toward group chat apps and video calling have empowered companies to think bigger about their physical footprints, enabling enterprises to seamlessly work internationally. 
Meanwhile, centralised internal comms have forced standalone solutions like PBX, conferencing and call centres to be integrated into a unified platform. 
On this episode of the EM360 Podcast, Analyst Jon Arnold speaks to Patrick Sullivan, Co-Founder and Co-CEO of 2600Hz, to discuss:
Building the communication foundation

Combining comms elements company-wide

Why offer UCaaS and CCaaS together
Join 34,209 IT professionals who already have a head start
Network with the biggest names in IT and gain instant access to all of our exclusive content for free.