Denodo: Modern Data Management Enabled by Data Virtualisation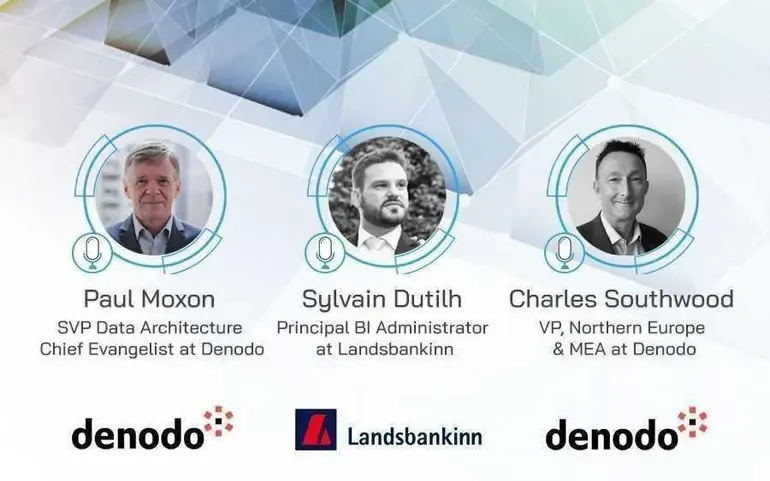 For organisations of any size, data management is key and data virtualisation is the next logical step in making that a reality. The role that data virtualisation plays within data management is to bridge the gap between IT and the business. This allows the combination of data in real-time and allows for true business transformation, so that the data is available to everybody while keeping it secure, allowing users or other applications to gain the access and insights they need.
In this podcast, Ronald van Loon speaks to Paul Moxon, Senior SVP of Data Architecture & Chief Evangelist, Charles Southwood, Regional VP – Northern Europe & MEA at Denodo and Sylvain Dutilh – Principal BI Administrator at Landsbankinn. They discuss the vital role data virtualisation plays in modern data management and accelerating digital transformation strategies. Also, how this promotes a culture of data democratisation across an organisation. Next, they explore some interesting case studies and also discuss why data fabric is a key resource in improving exploration and discovery. Finally, they look at typical data virtualisation deployment scenarios and the next steps within the context of an organisation's data journey.
Join 34,209 IT professionals who already have a head start
Network with the biggest names in IT and gain instant access to all of our exclusive content for free.