Infoblox: Navigating a crisis and the benefits of Zero Trust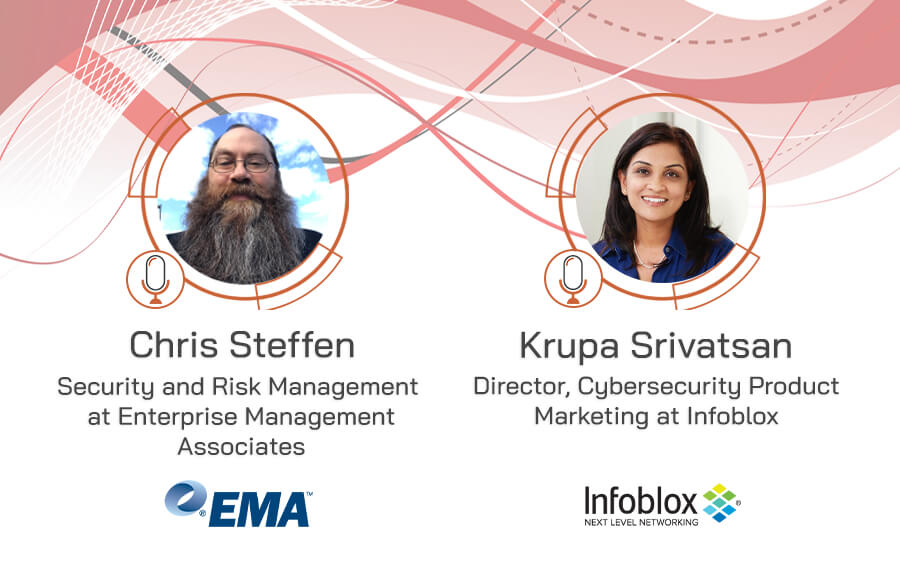 The majority of organisations have been working from home for the last few months amidst the COVID-19 pandemic. This rapid change has bought many new challenges for organisations to overcome. One of these challenges has been how we secure remote users and maintain security control for the organisation. The concept of Zero Trust is emerging as the preferred remedy for addressing remote work security challenges. The fundamental goal is to avoid reliance on trusted networks and to treat every system as an untrusted host.
In this podcast, Chris Steffen speaks to Krupa Srivatsan, Director of Product Marketing at Infoblox. Firstly, Krupa outlines the new trends they have seen customers face around security problems and adapting to this new form of working. Then she offers advice for security professionals dealing with remote working challenges. Also, Krupa outlines her views on Zero Trust and how it affects remote workers in relation to improving security. Finally, she explains how Zero Trust can help with compliance-related challenges.