Top 10 Influential Women in Cybersecurity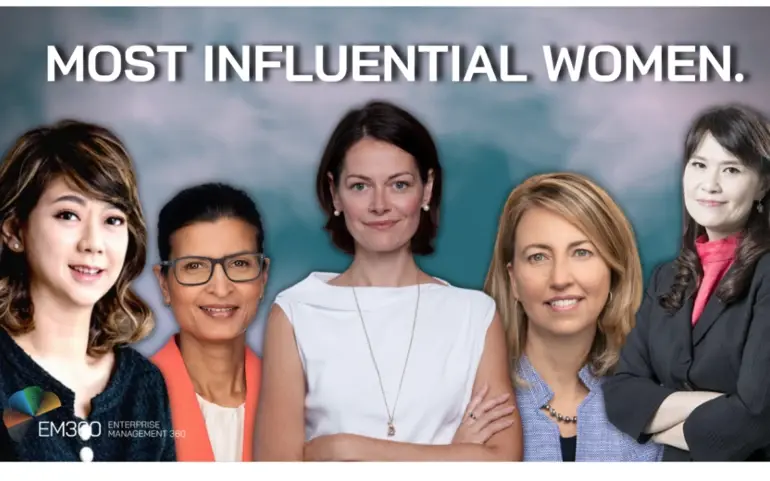 Cybersecurity is fast becoming one of the most important areas in the technology sector. In 2022, the global security market was valued at $155.83 billion and it's expected to grow to $376.32 billion by 2029, at a CAGR of 13.4 per cent during the forecast period. While being one of the most cutting-edge, innovative industries in tech, cybersecurity still suffers from a gender-diversity problem that has clouded the industry for decades.
And it's not just an image problem. As the International Consortium of Cybersecurity Professionals notes, women make up a mere 24 per cent of IT security professionals in the US despite representing 51 per cent of the population. Within the C-Suite, the problem is only intensified. EM360-partnered analyst Richard Steinnon recently revealed that women make up a mere 2.1 per cent of CEOs in a database of 3,309 of the top cybersecurity companies. That's just 72 companies from Richard's entire database.
While men still outnumber women in cybersecurity companies three to one, more and more women are joining the industry – and they are gunning for leadership positions. Bolstered by higher levels of education and more certifications than their male counterparts, 7 per cent of women (compared to 2 per cent of men), are reaching these high-level positions such as Chief Technology Officer, Vice-president of IT and IT Security Manager.
At the forefront of this shift are cybersecurity's leading women whose success stories are paving the way for a new generation of female cybersecurity professionals and leaders.
In this list, we're placing the spotlight on ten of these security superwomen.