Training Skilled Professionals: Inclusivity in STEM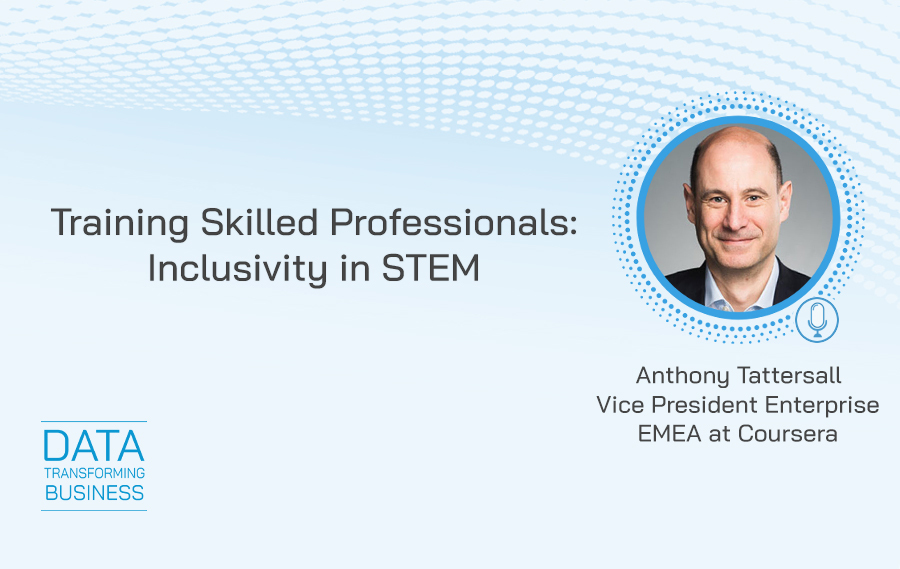 Hybrid working has become a common talking point of many organisations in the last year as the increase of remote working has transformed several industries. As one might expect, a change in our work culture drastically changes the demands of our workers, meaning that more skilled professionals are required to handle independent working. The problem is that in its current state, the UK is underprepared for this paradigm shift; according to Coursera's Global Skills Report, the UK has the lowest proficiency for business skills in Europe, ranking only at a 29% proficiency.
In this Data Transforming Business podcast, EM360 Head of Content Max Kurton speaks to Anthony Tattersall, VP of EMEA at Coursera. Throughout the discussion, Anthony guides us through some of the most popular courses in the UK, the business skills that are trending the most in the UK and the action needed to help fix the skills gaps within enterprise technology.