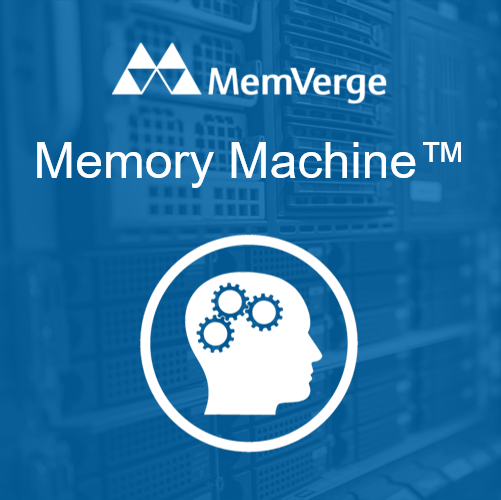 Memverge
Memory is too small. Storage is too slow. This is a growing trend as data-intensive AI and real-time discovery move into the mainstream. Genetic researchers assay millions of cells in their race to develop cures and save lives. Financial institutions segment millions of transactions to find patterns and detect fraud in a split-second. Retailers instantly classify millions of visitors & personalize their digital experiences. The rapidly expanding community of organizations with big and fast data need IT infrastructure that can keep pace. In response, MemVerge is pioneering the new category of Big Memory Computing that simultaneously delivers the nanosecond performance of memory with the endless capacity of storage.
MemVerge® Memory Machine™ Software transparently virtualizes different types of memory hardware into a pool of software-defined memory with the same performance of DRAM, but with many times the capacity. On top of the transparent memory service, Memory Machine provides the industry's first suite of data services that can provision petabytes of capacity, performance, availability, and mobility at the speed of memory and across the clouds.
The results for workflows that have incorporated Memory Machine software are impressive. Even with data growing extra-exponentially, multi-stage genomic analytic pipeline times are cut in half as terabytes of data load from memory in seconds. As more data sources are added, fraud detection times are slashed because all data now fits into ultra-fast memory. And cloud service providers are increasing their profitability by consolidating memory and doubling their workloads per server.
Learn more about what Big Memory Computing, MemVerge, and Memory Machine software can do for your business at www.memverge.com. Stay connected by following us on LinkedIn, Twitter, YouTube, and SharePoint.