How to Build and Drive a Data Culture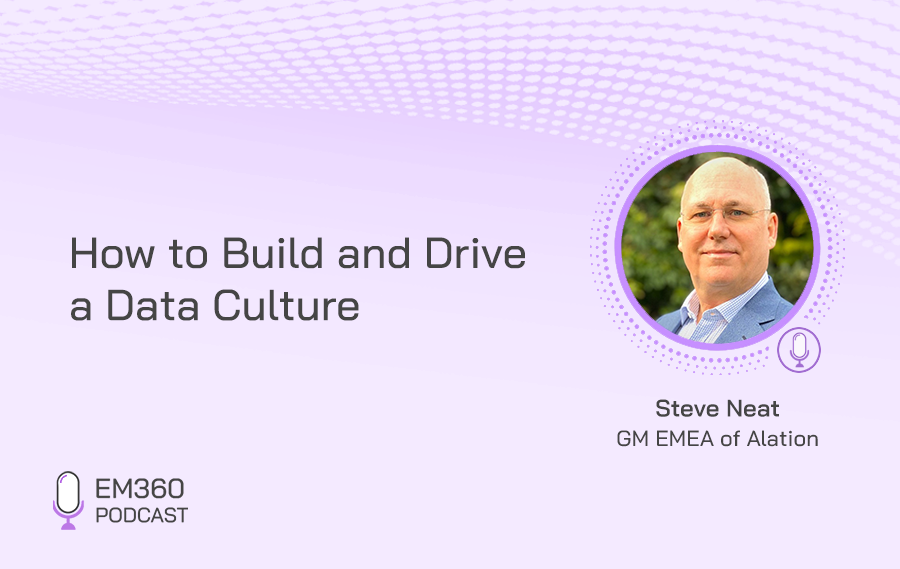 Enterprises accumulate huge amounts of data every single day. From your marketing departments to sales teams to social media strategies, your company is generating data that can provide valuable insights into how you should operate. 
But how much of this insight is being overlooked? A recent Tableau report revealed that more than 4 in 5 CEOs wanted to be data driven - with leaders understanding the ability to make better decisions.
In this episode of the EM360 podcast, Editor Matt Harris speaks to Steve Neat, GM EMEA of Alation, to explore:
Why data catalogs are important

Fostering a data culture 

Utilising data to make decisions