AnswerRocket: Delivering business value with automated, augmented analytics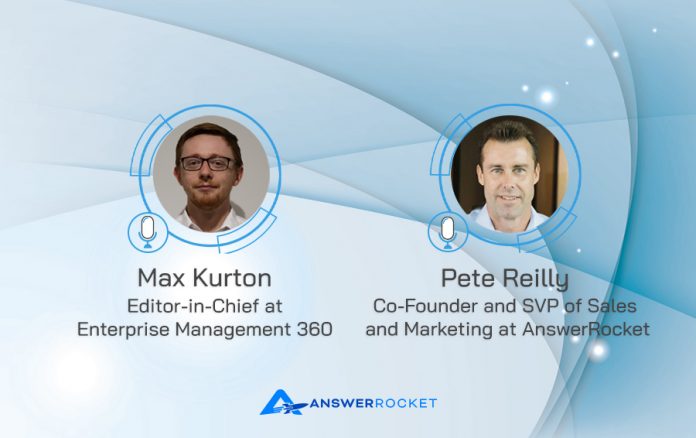 The adoption rate for business intelligence and analytics solutions continues to hover around 35%. Yet the demand for timely analysis and insights has increased alongside the exponential growth of data collected by organisations. AI and machine learning promise the ability to automate analysis and insights, but how does it actually work? How should organisations approach these technologies to ensure they don't become yet another under-utilised solution? And the key really is in helping business users leverage these solutions to drive towards their desired business outcomes.
In this podcast, Pete Reilly, Co-Founder and Senior Vice President of Sales and Marketing at AnswerRocket discusses how to deliver business value with automated, augmented analytics. To begin with, Pete explains what AI is actually automating and how it augments a human analyst's workflow. Furthermore, he explains how organisations are using AI and machine learning to advance their analytics maturity. Also, Pete explains how organisations can get the most value out of their AI/BI solutions. Finally, he provides some examples of how understanding data correctly can make a difference to an organisation.