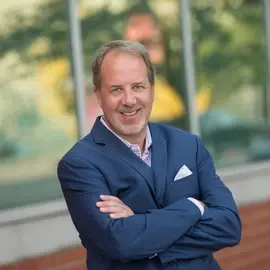 Douglas Laney
Douglas Laney is the data and analytics strategy innovation fellow with the consultancy, West Monroe. Formerly he was a vice president and distinguished analyst with Gartner's Chief Data Officer (CDO) research and advisory practice. He is an accomplished practitioner and recognized authority on data and analytics strategy, and is a three-time recipient of Gartner's annual Thought Leadership Award, and is regularly considered one of the top global influencers these topics. Mr. Laney specializes in and assists organizations with data monetization and valuation, open and syndicated data, data governance, and big-data based innovation. In 2001 he coined the "3Vs" of volume, velocity and variety, now commonly used in defining Big Data.

Nearly two decades ago, Mr. Laney originated the field of Infonomics, developing methods to quantify information's economic value and apply asset management practices to information assets. He authored the book "Infonomics: Monetizing, Managing and Measuring Information as a Competitive Advantage," and lectures at leading business schools on the topic. In addition to his dozens of Gartner research publications and blogs, Mr. Laney is a contributing author with Forbes and Information Management Magazine, and has been published in the Wall Street Journal and the Financial Times. He also edited and co-authored Forbes' e-book on Big Data.

Prior to rejoining Gartner, Mr. Laney helped form and lead the Deloitte Analytics Institute, a global initiative to grow Deloitte's multi-billion-dollar analytics business through marketing, social media, thought leadership, internal education, sales support, and recruiting. Today, Mr. Laney is also a visiting professor at the University of Illinois Gies School of Business and the Carnegie Mellon Heinz College of Business where he teaches graduate-level courses on analytics and infonomics, also available via Coursera. Mr. Laney also provides expert testimony on legal cases involving data and analytics.