Using Deep Learning to Fight Cybercrime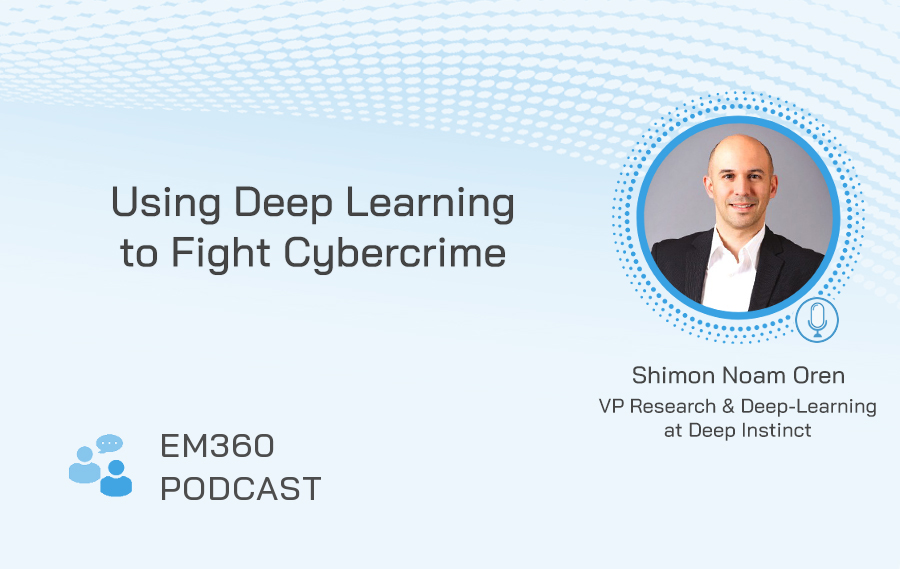 While new technologies are constantly being developed to fight cybercrime and strengthen cybersecurity systems, much of the cybersecurity is left yawning. New additions to technologies such as Endpoint Detection and Response (EDR), while effective, are not implementing the level of change that we need to see if we want to ensure safety while reducing workloads of employees. EDR, for instance, often sends alerts to employees notifying them that unexpected activities need to be investigated. How many emails do we receive a day from job recruiters, collaboration tools, social media tools and others? Of course, investigating cyberthreats is important, but it's hard to care about additional newsflashes after receiving your 20th promotional email of the week from your local pizzeria.
Beyond this, there are already some serious undeniable threats in cyberspaces that cannot be ignored. With hundreds of devices existing within every organisation, there exists hundreds of attack vectors. Yes, certain cybersecurity technologies can exist, but adversaries always develop new attack methods. Really, it's worth keeping up to date with the latest news in AI in order to find a technology that can learn these methods and grow over time.
News in AI: Using Deep Learning to Fight Cybercrime
News in AI proves to be more and more interesting everyday with new technologies being applied to protect security interests. For those of us already working in cybersecurity, machine learning in AI is old news, but how many organisations are using deep learning-based prevention? According to Deep Instinct, deep learning-based prevention helps us to surpass "The Cybersecurity Trade-Off" where organisations prevent threats, but also receive high volumes of false positives. This helps to prevent a 'boy-cried-wolf' situation and instead brings real, analysed threats to your attention.
Delivering us the latest news in AI is Shimon Noam Oren, VP Research & Deep-Learning at Deep Instinct. In this podcast, he delves into the 'prevention trade-off dilemma', the problems with cybersecurity prevention software, the ins and outs of deep learning and how it can provide a more robust cybersecurity methodology.