EM360 Podcast: UCaaS in Hybrid Workplaces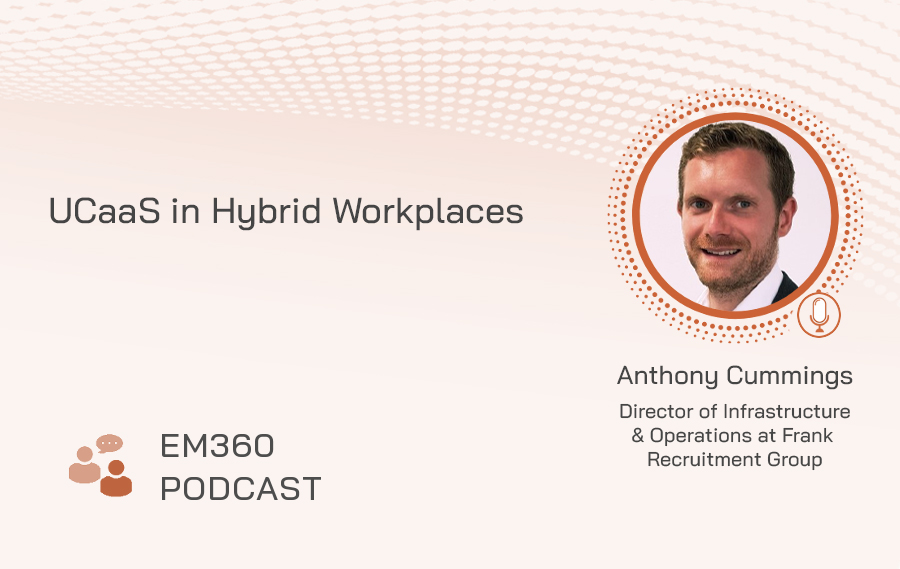 Technology as a service is a methodological approach that seeks to place the importance of the customer's need at the forefront of the software. The world of Unified Communications saw the breakthrough of Unified Communications as a Service (or UCaaS) in around 2014 and it has since managed to leverage cloud technology to send requests and communicate across hybrid workplaces. The key with cloud technology, as always, is to simplify and unify, but how does UCaaS allow organisations to achieve this goal?
Explaining the ins and outs of UCaaS is Anthony Cummings, Director of Infrastructure and Operations at Frank Recruitment Group. In this episode, Anthony gives us the basics in UCaaS 101, the advantages and use cases of it and the way it works in hybrid workplaces to support employees and business leaders alike.