Using PETs for Social Good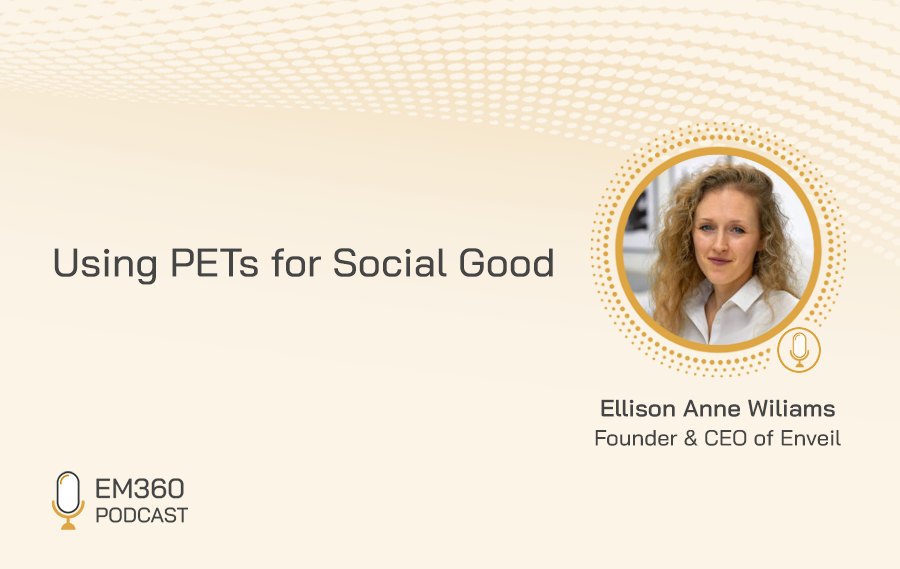 Privacy enhancing technologies, or PETs, can be used for a multitude of reasons; whether it's being used to decrease the crime rates of countries, for social good or even for the use of your business, PETs have proved time and time again to be effective. PETs are broad, and when using one within your business, the focus really should be on providing a safe network for your customers, clients and consumers. One way in which PETs can be used for this is by blocking third party website traffic analysis, thus preventing your customers from being monitored. This is not only something that needs to be paid attention to by people within the tech industry, but really for any B2B or B2C business. Customer data is often readily available, and when permission has not been given by the customer, legal implications await.
PETs for Social Good
In this EM360 podcast, we speak to Ellison Anne Williams, Founder and CEO at Enveil. Ellison Anne covers the many different ways in which PETs can be used for social good, how to implement them, the necessity of PETs in areas such as the health industry and the future of data protecting tech.