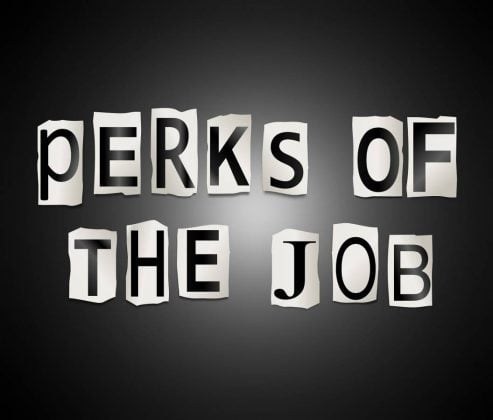 How one entrepreneur revived Perkbox three months from going down. CxO of the week: Co-founder and CMO of Perkbox Chieu Cao
Co-founder and Chief Marketing Officer of UK-based employee engagement and retention platform Perkbox Chieu Cao wasn't always an entrepreneur. The Boston University graduate began his career at Yahoo, Amazon and Microsoft.
His time with the tech giants was well-served allowing him to hone his skills and even lay the foundation for his business. Cao used his voluntary redundancy package from Microsoft to start the company that launched Perkbox.
"At the time, Groupon was popular, so Saurav Chopra the other co-founder and I came together, and we thought we should make a Groupon for businesses. So that's how Huddlebuy started as a daily deals site for SMEs," Cao told Business Advice.
"We have always been focused on helping businesses. Which is why we then pivoted and realised that the biggest asset to a business is its employees. So, we wanted to help them out, so that's where we are now with Perkbox, "he added.
However, it was not all smooth sailing from there for the ambitious partners. In fact since starting Perkbox six years ago, Cao and Chopra have changed the company's direction three times and have even been close to shutting down.
"We were three months before going under, it was tough. I had plugged in a lot of my savings and burnt through everything I had and the wife was like what are you doing are you sure?" said Cao.
What kept him going was his determination to persevere. "In cases like that, it's important to hold your emotions back, you have a team around you must lead. You have to reassure them their paycheck is sorted and to get them to keep working hard," Cao added.
And persevere they did. Today Perkbox is one of the UK's fastest growing employee engagement businesses with tens of millions in revenue a year. The company saw a turnover of £4.3 million in 2015, £14.7 million in 2016, and doubled turnover again in 2017.
The startup now counts over 500,000 employees using its platform across 9,000 companies. The company was also the recipient of the Smith and Williamson scale-up business of the year at the National Business Awards 2017
Not many entrepreneurs survive such drastic changes and near collapses. Asked what advice he would give other entrepreneurs Cao told Fresh Business Thinking that resourcefulness and stubbornness are key.
"One of the most important lessons I have learned is that to be successful you have to be really resourceful –  don't expect to be an expert in many things, especially in my field, where technology and circumstances change so fast, what you need to be able to do is rely on your resourcefulness, know who to ask for help,  how to research topics, how to look for solutions, problem solving, plus, coupled with that, lots of confidence and determination, even stubbornness," Cao said.