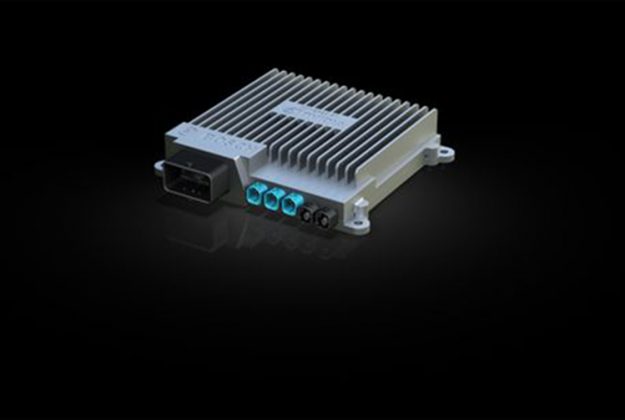 Bosch car computer more powerful than human brain

Bosch is one of the world's biggest suppliers of advanced driver assistance systems, which is a range of individual technologies such as cruise control, autonomous parking and emergency braking, and so on. 
The 130-year-old German company made $1 billion from selling ADAS technology in 2016, and has a staggering $3.5 billion in orders on the books. Further, it says the market is growing, along with accelerating interest in self-driving cars – much of which it hopes to profit from.
Many new cars on the road today include ADAS, which is seen as autonomous technology in all but name, since the human driver is legally responsible of the vehicle at all times.
The increasing demand for ADAS and the artificial intelligence systems has led Bosch to invest literally billions of dollars in building new factories and launching new products, such as its AI computer for vehicles, developed with Nvidia.
This is largely a new area for Bosch, which has been building traditional mechanical and engineering technologies for much of its history – not computer technology.
But the company is repositioning itself and becoming accustomed to the challenges ahead, redirecting 3,000 members of its 400,000 total staff towards what it calls highly automated driving – and most of them are probably data scientists.
Dirk Hoheisel, the Bosch board member responsible for autonomous vehicles
"A self-driving car generates huge quantities of data – as much as one gigabyte a second," says Dirk Hoheisel, the Bosch board member responsible for autonomous vehicles.
"Processing such huge quantities of data calls for more than classic control units. Instead, a car equipped with artificial intelligence also needs a brain. And in the future, this brain for self-driving cars will come from Bosch. Our AI onboard computer is expected to go into production by the beginning of the next decade at the latest."
Hoheisel explained that cars tend to process all the data for the operation of the car within the car itself – not send it off to the nearest cloud. This creates huge challenges for both hardware builders and software developers.
The data is collected by sensors strategically located in the car itself and processed in real-time, and that data needs to processed in the car instantly and decisions made based on the information acquired. There's simply not enough time to send it back and forth to a data centre.
Hoheisel says Bosch's onboard AI computer will guide self-driving cars through even complex traffic situations, or ones that are new to the car.
"To do so, it will be capable of up to 30 trillion floating-point operations per second – three times as many as a human brain.
"And with every new situation it encounters on the road, artificial intelligence will learn more. In artificial neural networks, our computer will store whatever it learns while the car is moving. In the laboratory, experts will check that what has been learned is correct.
"Following further testing on the road, it will be possible to transmit the artificially generated knowledge structures to any number of other AI onboard computers in an update."