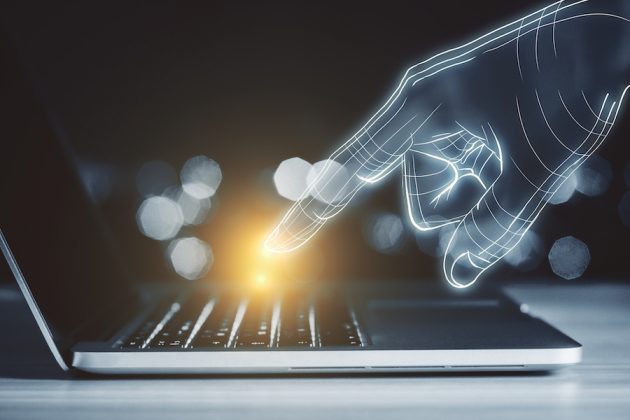 Alibaba's AI tool writes 20,000 lines of copy a second

Alibaba has launched an artificial intelligence (AI) copywriting tool with the ability to produce 20,000 lines of copy per second. Rather than rendering human copywriters redundant, the system is intended to streamline writing processes and replace repetitive, low-value tasks.
The tool has since been used by merchants over a million times a day, and was unveiled by Alimama, Alibaba's digital marketing arm. The system analyses "millions of existing samples" on Alibaba's online platforms Tmall and Taobao in order to produce content.
Using deep learning models and natural language processing technology, the tool creates content that can be designed by tone and length. E-commerce sites can click a "produce smart copy" button to view various copy samples, and the tech has already been adopted by giant brands like Esprit and Dickies.
Alimama's general manager Christina Lu argued that "human creativity is the cornerstone for the machine, which isn't able to replace the creativity of people." Lu added that the AI would thus enable people to focus on "richly creative work."
The AI has passed the Turing test, an assessment that determines a computer's ability to imitate a human so convincingly that another human is unable to tell. Lu said that the content produced by the tool is the result of applying "deep learning models, trained with large volumes of quality content created by humans."
The move follows the news that Alibaba's main competitor, JD.com, introduced an "AI writing robot" just last month. Commerzbank, Germany's second largest bank, is also exploring the possibility of using AI to write its analyst reports.
The potential capabilities of AI are unfathomable. According to SAP SE, six in ten execs are either implementing, or planning to incorporate AI into their business model, with a third actively seeking to invest between half a million and $5 million within the year.
Alibaba appear to be leading the way when it comes to AI copywriting, but Carolyn Herzog, General Counsel at Arm, has warned that "artificial intelligence should be a force for the common good" and "we should proceed cautiously." While more businesses are beginning to harness the power of AI, the technology evidently has some limitations.