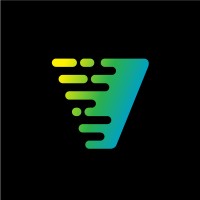 Virtana (formerly Virtual Instruments) provides AI-powered software observability solutions to simplify hybrid cloud complexity and accelerate digital transformation. Founded in 2008, more than 260 Global 2000 enterprise customers such as AstraZeneca, Dell, Apple, Paypal, Geico, Costco, Nasdaq, and Boeing, have long valued Virtana as a partner in monitoring and optimizing their on-premises and cloud infrastructure.
Our new Virtana Platform is the industry's only unified observability platform for migrating, optimizing, and monitoring application workloads across public, private, hybrid, and multi-cloud environments. Virtana Platform collects high-fidelity data and then applies AIOps technologies, including machine learning and advanced data analytics, to give our customers data-driven observability.
The platform enables a "know before you go" approach by providing intelligent observability into which workloads to migrate to the public cloud. It also ensures that unexpected costs and performance degradation are avoided once workloads are operating in the cloud. With the Virtana Platform, enterprises can confidently speed cloud adoption and reduce cloud operating costs by simplifying their IT environments.