Beyoncé Renaissance Tour: Tech Experts Reveal Reason Behind App Crash That Left Fans Ticketless
Fans hoping to get their hands on pre-sale tickets for Beyoncé's Renaissance world Tour have been left disappointed after O2 Priority's ticket app crashed for hours amid a sudden peak in traffic.
The pre-sale tickets went on sale on Thursday morning (February 2) following the singer's announcement of her UK tour but quickly became inaccessible as fans rushed to the app.
Users were met with error messages reading: "Looks like there was an error," and "please try again or come back later."
O2 priority allows customers on the phone network to get tickets for large events earlier, through the ticket site Ticketmaster. Waiting rooms in the app usually open 15 minutes before sales begin to allow customers before to allow early access to the platform. 
But on Thursday morning, many found themselves unable to get onto the app required to enter these waiting rooms. When they did, they were long behind in the queue for tickets. 
 "First the O2 Priority app was down. Now I've waited in an O2 Priority queue on the Ticketmaster website behind 200,000 people and it still won't let me access Beyoncé tickets. Waste of time," one fan Tweeted.
O2 acknowledged the problems with the app but failed to get the app back up and running in time to grant customers pre-sale access, causing many fans to lose out on tickets. 
"We apologise to customers who are experiencing difficulties trying to get Beyonce tickets through our Priority platform today," a spokesperson for O2 said.
"We're seeing huge demand and we're doing everything we can to get the platform back up and running as soon as possible," they added. 
Ticket chaos caused by market monopoly
The app's outages arrive as huge numbers of fans prepare for Beyoncé's first tour in seven years following the release of her new album, Renaissance. 
Ticket sales companies have struggled to meet the demand for events popularity in the past, failing to create an online infrastructure capable of supporting peak traffic events. 
"Peak traffic events – like this release of a highly anticipated Beyonce tour – put pressure on apps and services to handle unprecedented demand, Greg Adams, Regional Director UK&I at Dynatrace explained. 
"When apps aren't prepared to handle these huge peaks, we see outages like this, leading to hordes of unhappy customers."
Ticket distributor Ticketmaster faced massive backlash in November last year for failing to accommodate "historically unprecedented demand" for tickets to the North American leg of Taylor Swift's 2023 'Eras' tour.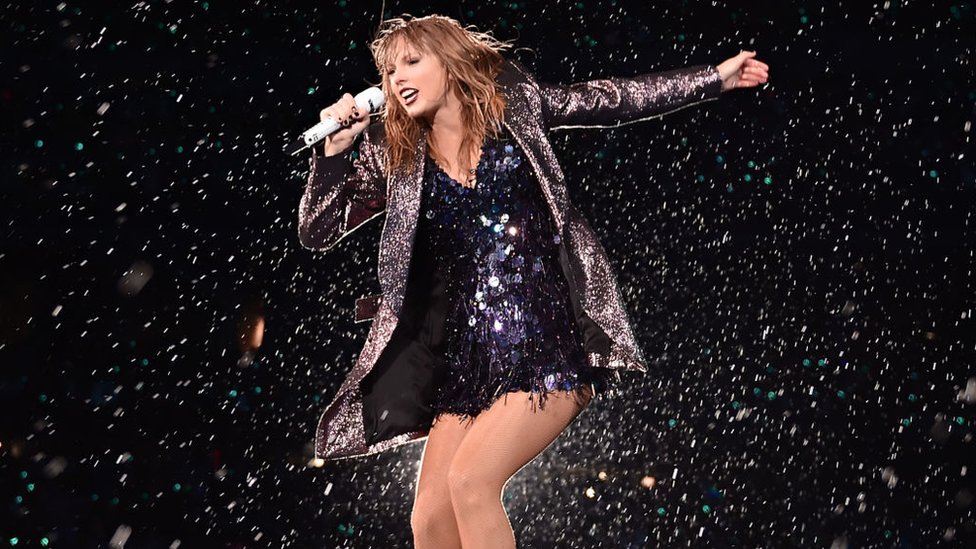 Shortly after the tour's tickets went on sale, many were found re-listed on sites like StubHub for as much as $22,700 each, leading to several lawmakers calling for an investigation into the company with fears of political implications.  
Ticketmaster is by far the leading online ticket sales company, gaining a notable monopoly on ticket sales when it merged with competitor LiveNation in 2010. 
This chokehold on the market makes it vulnerable to outages caused by high-traffic, as hundreds of thousands of people looking for tickets rush to the site and partners of the site – like O2 Priority. 
"Anytime you have that kind of concentration of market share, there's the risk that the lack of competition will not just drive up prices for consumers," Tennessee Jonathan Skrmetti, one of the attorneys investigating Ticketmaster's ticket chaos explained. 
Daily reminder that Ticketmaster is a monopoly, it's merger with LiveNation should never have been approved, and they need to be reigned in.

Break them up.

— Alexandria Ocasio-Cortez (@AOC) November 15, 2022
Congressman David Cicilline, who oversees the House committee on competition and antitrust, tweeted: "Ticketmaster's excessive wait times and fees are completely unacceptable, as seen with today's [Taylor Swift] tickets, and are a symptom of a larger problem.
Preparing for peak traffic events 
Peak traffic events add pressure to any enterprise, especially those involves in largely anticipated events like concerts and world tours with hundreds of thousands of tickets available. 
When sales are involved during a high-traffic event, users remain on sites and applications for an extended period of time as they select their product, their delivery address and then finally check out, leading to an increased number of users using services at the same. 
Mr Adams says organisations need to be on the "front foot" when dealing with these sudden peaks in demand by "optimising the customer journey."
"This means gaining insights into the customer journey in real-time, to enable IT teams to make data-driven decisions about where to prioritise their software engineering effort, the director explains. 
"In this way, teams can ensure that apps continue to run smoothly in the face of high demand – and customers walk away happy with their tickets."
To learn more about creating an effective online infrastructure, visit our Business Agility Page