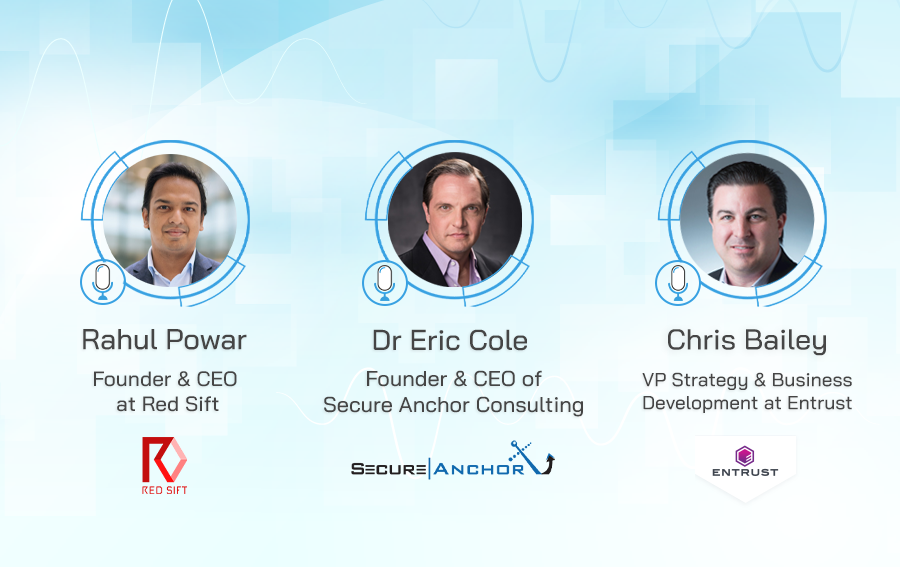 Red Sift & Entrust: BIMI and Email Security
A relatively new acronym, BIMI, meaning Brand Indicators for Message Identification, is a technique that enables organisations to transmit their brand logos in messages. Primarily utilised within email marketing to strengthen authentication, it enables the appearance of a verified logo to create a more immersive email experience for businesses and consumers by bringing consistency and authenticity to email communications. But what do organisations need to know before implementing BIMI? What are the prerequisites?
Joining Dr. Eric Cole to delve further into the matter and discuss how to get 'BIMI ready' are Rahul Powar, CEO of Red Sift and Chris Bailey, Vice President, Trust Services at Entrust. Chris starts the podcast by detailing the origins of BIMI and its business benefits for organisations, namely email marketers, before moving on to explain the required prerequisites and Verified Mark Certificate (VMC) processes. Rahul then lends his expertise on how BIMI relates to email security, plus the Domain-based Message Authentication, Reporting & Conformance (DMARC) standard. To end, the pair provide some use case examples and advice on best-approaching BIMI strategies.