Cinchy: The Problem With Data Integration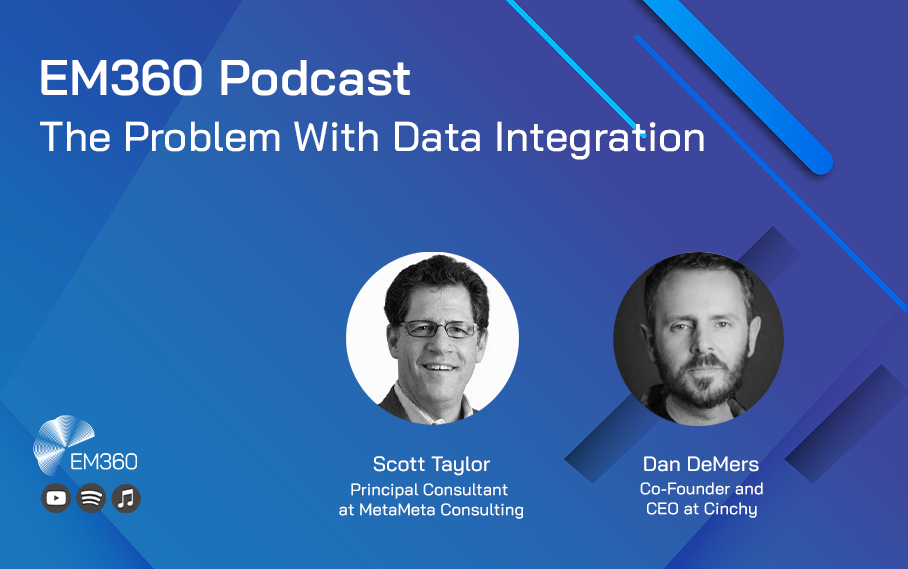 How efficiently and quickly are you integrating your data? Are your apps serving your data, or is your data serving your apps? Is your organization suffering from the data trap: when data is attached to each app and managed separately, resulting in numerous copies of data being shared when integration is needed? The purpose of any data solution should be to streamline data management processes; to allow users to access, view and edit the information when and where they need to. When data is unnecessarily copied it not only puts the protection of private data at risk but also makes it difficult to implement data controls.
Do you really know the extent of the problems with data integration?
In this 3-part podcast series with Cinchy, Data Whisperer, Scott Taylor examines the challenges and opportunities associated with data integration and transformation with Dan DeMers, Co-Founder and CEO at Cinchy. For their first episode, the pair discuss what's wrong with data integration and big data architecture. Though there are a number of solutions on the market that businesses can use, many of them are not solving the problem of trapped data within apps that create an endless number of data silos.
Points of conversation include:
Why approaches like data fabric, data mesh, data visualisation, data warehouse, MDM, data lake, data lakehouse do not solve the problem with data integration
The concept of the 'app trap'
The hidden and growing costs of data integration
Why you buy into the hype of data integration and what the radical new solution is for businesses today