Subject7: Opening the Automation Gates: Pivoting Low-Code Test Automation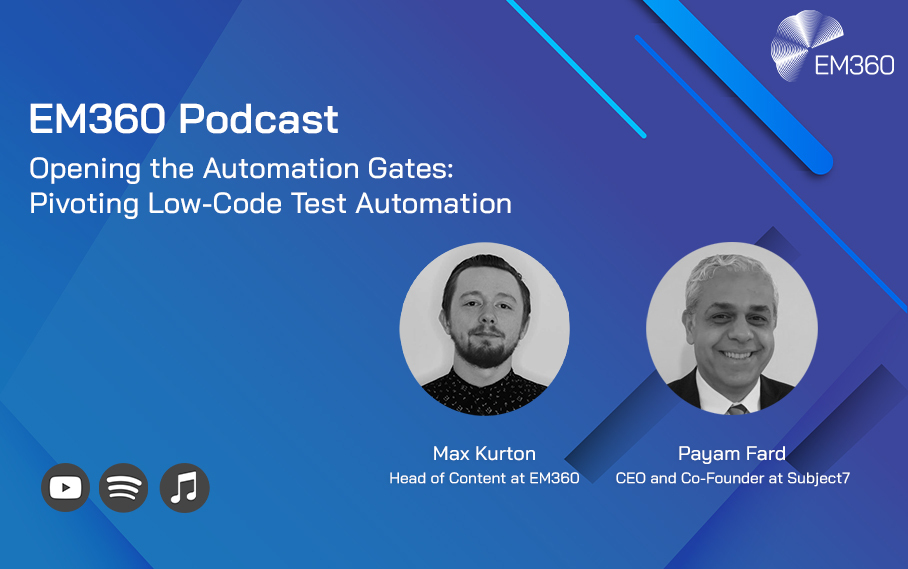 According to Perfecto's 2021 State of Test Automation Report, scriptless test automation, also known as no-code/low-code, is the top trend enterprises are looking to invest in throughout 2021. But what does this movement mean for trained coders such as Automation Engineers and Software Development Engineers in Test (SDET)? How will it impact their roles and the test automation industry as a whole?
Joining us to explore the rise of no-code/low-code in the test automation landscape is Payam Fard, CEO and Co-Founder at Subject7. To kick off the podcast, Payam explains the current state of test automation and discusses how far the sector has evolved since the inception of the Test Automation Pyramid in Mike Cohn's 2009 book Succeeding with Agile. He then provides a definition of no-code/low-code and looks at how it's transforming the test automation space. Closing thoughts are centred on what it takes to pivot to no-code/low-code test automation, how organisations can seamlessly integrate it with their DevOps ecosystems, and the potential future of test automation. Case study examples of enterprises who have thrived as a result of using no-code/low-code automation platforms are additionally drawn upon.