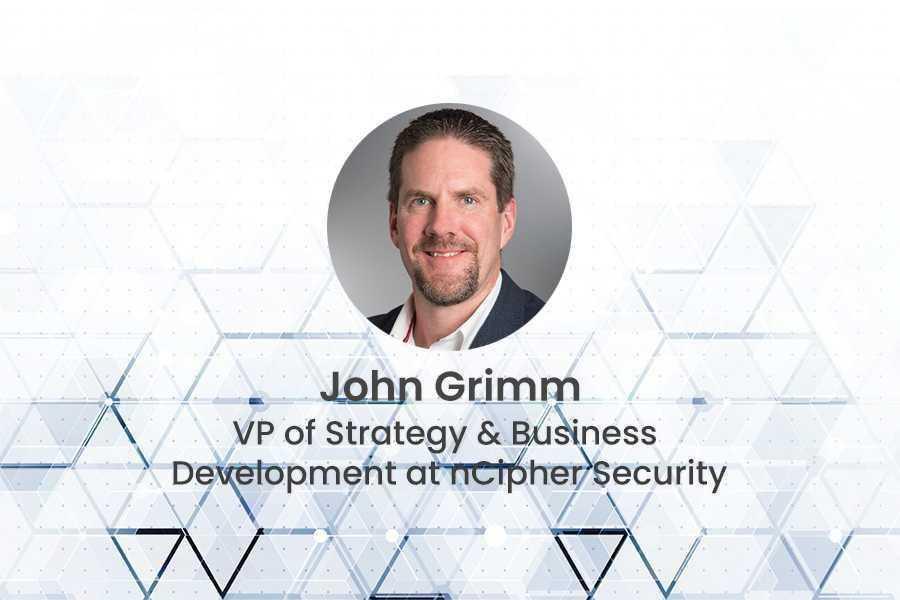 Ask the Expert: John Grimm, VP of Strategy & Business Development at nCipher Security
Public Key Infrastructure and IoT Security
Joining us for this week's Ask the Expert is John Grimm, VP of Strategy & Business Development at nCipher Security. nCipher Security is a leading company in the general purpose hardware security module market. As a senior strategy and marketing professional with a strong cybersecurity background, John brings his unique blend of early career technical background in firmware engineering and product management to his role.
In this podcast, John shares his thoughts on public key infrastructure and IoT security. Firstly, John gives a roundup of key security trends in 2019, before sharing his predictions for 2020. Then, he delves into the security considerations surrounding IoT specifically. John also lends his expertise on navigating IoT security ahead of the ever-growing number of IoT-driven devices. 
"It's about looking at the risk in a particular environment"