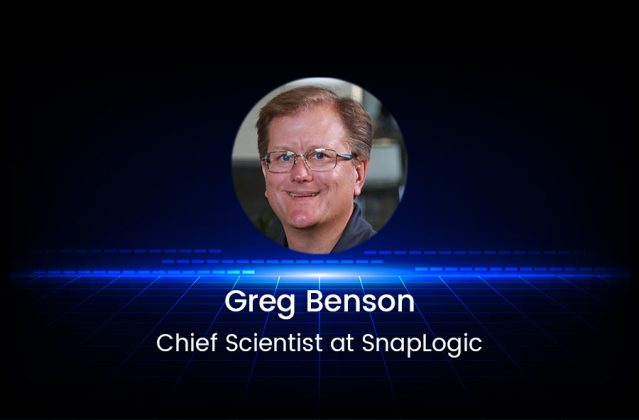 Ask the Expert: Greg Benson discusses the challenges in AI development and how to make end-to-end ML more accessible

Greg Benson, Chief Scientist at SnapLogic
This week, we spoke to Greg Benson, Professor of Computer Science at the University of San Francisco and Chief Scientist at SnapLogic. With more than two decades of experience, Greg has spearheaded research in the areas of parallel and distributed computing, programming languages, and operating systems.
In this podcast, Greg offers valuable insight in to regulating AI and ML. Also, the importance of education around AI and ML to better understand it. Finally, we discuss how end-to-end machine learning can be accessible to enterprises of all sizes.
"WHEN WE ASK THE QUESTION ABOUT REGULATING AI AND ML, I FEEL LIKE THERE'S THIS BROADER QUESTION OF DOES SOFTWARE NEED TO BE REGULATED?"
"THE DEVELOPMENT OF MACHINE LEARNING REALLY REQUIRES A DIFFERENT MINDSET IN ITS APPROACH FOR GETTING BENEFIT FROM IT."