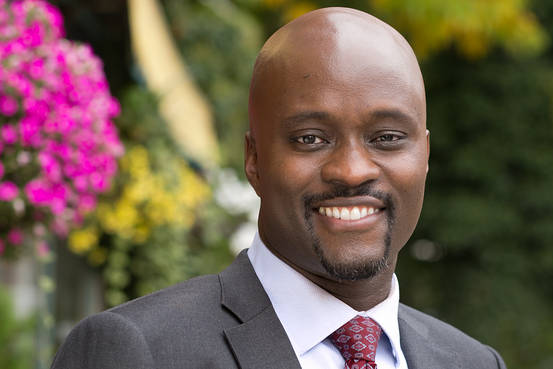 CxO of the Week: Cushman & Wakefield Global CIO Adam Stanley
Today's CxO of the Week is Adam Stanley, Global Chief Information Officer (CIO) and Chief Digital Officer of American commercial real estate services giant Cushman & Wakefield. Stanley has over 20 years of industry experience and has garnered many accolades such as one of Chicago's Tech 50, Infoworld Premier 100 Leader, Huffington Post's Most Social CIOs, and the InfoWorld CTO 25.
His previous roles included stints as Technology and Security Services Director for Aviva PLC and Global Chief Technology Officer of Aon. In 2016, Stanley was responsible for Cushman & Wakefield's revamping of its technology group.
After the firm merged with DTZ, a private real-estate firm, Stanley identified the technology skills from each company using a 360-degree review of the top three layers of managers in the technology teams. Stanley explained it was these people that were critical to making the changes that could increase Cushman & Wakefield's competitive position.
"The reports of my reports are the future of this organization. They will drive 95% of the change," Stanley told the Wall Street Journal. The move proved successful.
Stanley is known for his thorough and meticulous approach to running his team, identifying suitable vendors and making decisions. In an interview with CIO.com, Stanley discussed his focus on cybersecurity and internet of things (IoT) to defend his firm.
"Ninety percent of data created in the last two years means 90 percent more real estate to protect," Stanley said. As such, the global CIO believes in investing in the right vendors.
Proof-of-concept-as-a-service
To determine which vendors are suitable, he works with consultancy Slalom Consulting on what he calls  a "proof-of-concept-as-a-service." It is a repeatable process for testing new products to reduce the frequency of failing pilots.
"We're trying to say every pilot will have a business owner, super users, an IT partner and defined success criteria that will get us to the next steps," Stanley said. However, at the end of the day, Stanley believes his people are his biggest asset.
"People are still the fundamental strength and the most critical leg of the stool because if we don't have the right people it's impossible to do anything else," Stanley said. "We will constantly look for ways to improve talent."