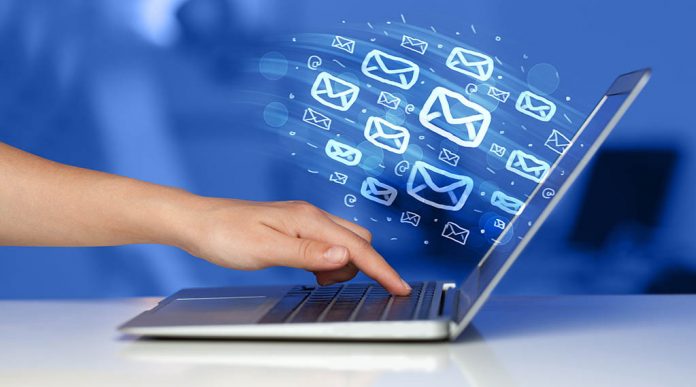 Email most important marketing tool, says survey

Email "tops the list of key marketing tools" used by small businesses today, according to a report by Constant Contact. 
The company's survey of more than 1,000 business owners in the US shows that email is the "most-used marketing tool among small business owners", with 42% saying that email is their main method of marketing. Many businesses report that it helps them connect with new and potential customers (57%) and drive brand awareness (56%).
Companies that have more employees (11-20) are more likely to use email marketing (61% vs 42% of total small business owners surveyed), and the bigger the small business, the more important they believe it will be to their business' future.
Businesses that have 11-20 employees are also more likely to think email marketing will be important to the future of their business (69% vs 51% of total small business owners).
Other top marketing tools utilized by small business owners include:
39% – online advertising
39% – promotions on their business' homepage
37% – social media advertising and paid social content
33% – customer review collection
In the vast majority of instances, small business owners are self-taught, with 95% saying they do some form of marketing by themselves.
However even though 64% say they are self-taught, 46% say they do not consider themselves "marketing savvy". Only 9% say they are "extremely marketing savvy".
Jonathan Kateman, general manager of Constant Contact, says: "Marketing is key to the success of a small business, but the reality is that most small businesses and entrepreneurs aren't marketing experts and have limited time and resources available to support marketing activities.
"At Constant Contact, we believe technology can level the playing field and, for the past 20 years, we have been committed to empowering small businesses and nonprofits with the tools and real, human support they need to succeed.
"From help figuring out the right marketing strategy for their individual needs, to content recommendations, design tips, expert-taught classes and professional support to take their marketing to the next level, we stand with small businesses every step of the way."
The survey also found that that small businesses prioritise digital marketing over more traditional tactics. Survey results suggest that traditional marketing tools like direct mail and print and TV advertising are being utilised less often:
32% – print advertising
26% – direct mail
22% – Event sponsorships
6% – billboard advertising
6% – TV advertising
Perhaps one of the more surprising findings is that only 3% of business owners describe themselves as "competitive", 38% say they are "hard-working", 22% say they are "committed", and 13% say they are "passionate".
Pamela Slim, a consultant and a Constant Contact business partner who worked on the report, says: "This doesn't mean small business owners aren't serious about their bottom lines, but rather that they are team players who see themselves as part of their broader communities.
"Small businesses are the lifeblood of our economy, and a vibrant, healthy small business community makes for a vibrant, healthy society. While small business owners are passionate about achieving their goals, they understand the importance of personal relationships and place great value on community."