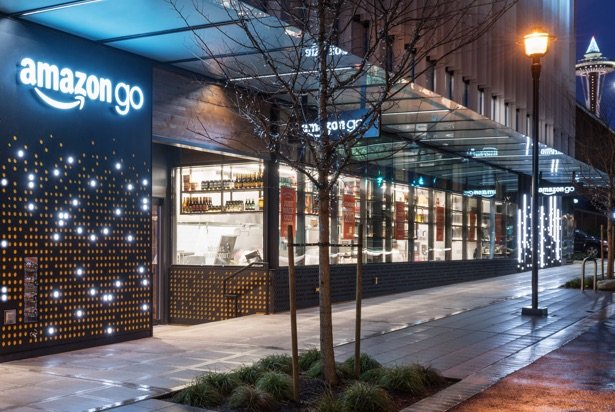 Amazon opens fully automated grocery store

Amazon has opened its first so-called "no-checkout" grocery stores in Seattle, in the US, according to Android Headlines. 
As the description suggests, the Amazon Go stores do not have checkouts. Instead, customers install the Amazon Go app onto their smartphones and then present the device at the store entrance so it can be scanned.
Once a smartphone is scanned at the store, products placed in the associated basket are automatically charged to the device owner's account as customers leave the store with the products.
The products themselves are scanned using the huge array of sensors inside the stores as well as a large number of cameras.
It may sound expensive to install so much sensing, scanning and video surveillance technology, but it probably works out a lot cheaper than employing humans in the long run.
Amazon acquired grocery retail chain Whole Foods Market for a massive $13.7 billion in June last year.
At the time, one of the Whole Foods Market workers was quoted by Reuters as saying, "Everybody's been kind of joking that it's going to be robots and drones."
And although the new Amazon Go store concept is apparently separate from whatever Amazon is doing with Whole Foods Market outlets since it took over, it's likely that the tech giant will apply the same business model that has worked in other parts of its operation.
Namely, automation.
One of the reasons why Amazon has been so successful in e-commerce is the efficiency of its logistics operation.
Its warehouses around the world use literally tens of thousands of automated vehicles to move goods around.
While Amazon was not the first company to implemented automation in logistics, it is arguably the one that went the furthest.
Now, not only is Amazon the world's largest online retailer, it is also one of the world's largest logistics companies, with many customers.