Colin Brown, Identity and Access Management Delivery Lead at the BBC talks about making user authentication secure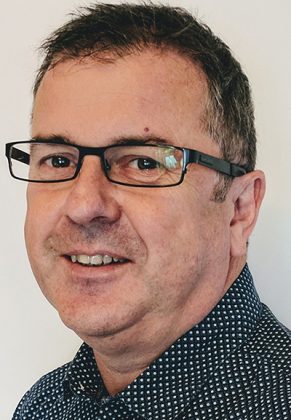 Launched in August 2017, BBC logins originally started as a campaign to get people to register two-factor authentication devices and methods. With over 12,000 users registered the BBC are now planning to introduce an external partner account, which will enable users such as freelancers and service provider partners as well as the independent production companies to register their users with a BBC lightweight account which could increase the broadcasters reach and scope to 10,000 more accounts.
"I think we've seen for far too long, services like user authentication being really quite a challenge for users to use and when you then introduce two-factor authentication, if you don't make that a fairly seamless journey for your average user, then it becomes quite difficult for non-technical users to actually employ the service in a contented way, and in the modern era, when people are more and more used to customer side services that they use in their every day lives being fairly seamless and straightforward to operate, if we can't really aspire at least to the same benchmark in enterprise services, then we all just encounter user-resistance."
Identity and Access Management Delivery Lead at BBC, Colin Brown has played a key role in the implementation of BBC logins. With 13 years experience defining complete, cost-effective IAM solutions to meet complex business requirements and with a long track record of acting as Subject Matter Expert and in leading the business and technical design for major IAM programmes, Colin Brown has been an innovator in his role as Identity and Access Management Delivery Lead at the BBC. In this EM360 Podcast interview, Colin Brown talks about the importance of taking an agile approach, the challenges of user authentication, and how to address a problem before it becomes a problem to ensure business continuity.
If you'd like to read the full interview with Colin Brown, and hear from like-minded people, download our latest publication called 'Keep Business Moving' which is an in-depth guide to foreseeing a tech problem before it becomes a problem.