Arkphire: Developing Trust With Remote Workers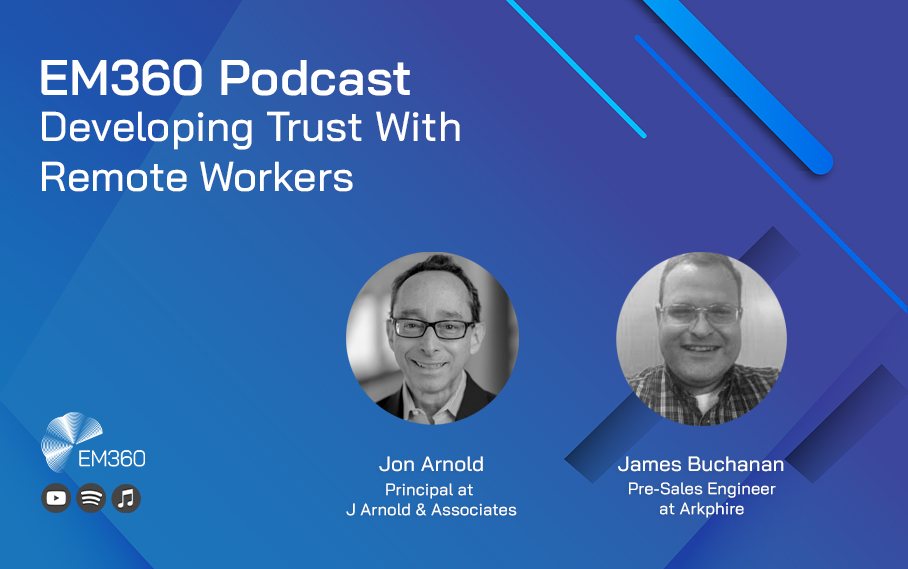 Remote working requires agility, collaboration technologies, and, most importantly, a strong trust model, but ticking all of these boxes has proven difficult for many organisations in the last year. Business leaders simply weren't prepared for the dramatic change to work culture, no one was. Yet, with remote working looking to remain in the enterprise for the long haul, it's time for organisations to re-strategise and prepare for the future.
Developing Trust With Remote Workers
In this podcast, Jon Arnold, Principal at J Arnold & Associates, sits down with James Buchanan, Pre-Sales Engineer at Arkphire, to discuss providing secure support for remote workers and business resiliency. The pair explore how the notion of business resiliency changed with COVID-19, the challenges and opportunities that come with supporting working from home at scale, the various applications and technologies that are making the transition to remote work work for IT and employees. James also lends his expertise on how customers and business leaders should think about trust as the future of work unfolds, before sharing best practices for choosing and managing system integrators and vendors.