Cloud: an Essential Component of Your Agile Business
"The cloud has transformed business out of all recognition. Agile businesses use the cloud as a foundation onto which they build their processes. Today agile enterprise means cloud business. But what are the practical applications of the cloud to an agile enterprise?" - Jon Arnold, Principal, J Arnold & Associates.
There are many approaches to business agility. One of the common themes is to streamline workflows. This can deliver a cumulative impact that can result in greater overall agility.
However, the larger the organization, the greater the complexity, and with that come challenges in responding to change from both internal and external forces. This can be personified by the contact center, which is increasingly becoming the front door of the business. These service environments are vital for all businesses to get right as these customer interactions can make or break your brand in a heartbeat.
In conventional terms, the contact center isn't usually associated with business agility. However, when it comes to responding to change, few things are more important than changing customer expectations. One driver is globalization, which creates a broader pool of competitors to buy from. In this scenario, businesses must work harder than ever to hold on to their customers.
Another driver is the rise of consumer technology, where customers are now much better informed about your products, communications are always-on and instant, and there's a willing inclination to share experiences online.
The net result is a set of expectations that most contact centers are not equipped for using legacy-based technologies. This is where the cloud comes into play, not just to help contact centers catch up technology-wise, but also to drive enterprise agility in ways you may not have considered. For the CIO, the cloud is not a panacea, but it can deliver massive organisational advantages that simply were not possible to implement just a few short years ago.
Thinking Differently About the Contact Centre
Before addressing the solution in terms of how the cloud enables agility, we need to focus on the problem set presented by the contact centre that places a drag on agility.
A few dots need to be connected here, with the first one being what the contact center has to do with agility. In cases where management still thinks with a legacy mindset – pre-Internet – decisions about the contact center are more tactical than strategic, meaning that the focus will be on cost savings rather becoming more customer-centric.
Most contact centers operate with legacy systems that are costly, complex to manage, and have limited flexibility for updating and integrating with other systems that drive overall operations. There's nothing here that enables agility, especially since this concept is usually framed around internal processes and workflows.
Being customer-facing, conventional contact centers essentially live in their own world, and don't have much to do with these concerns. However, with so much change occurring in this external environment of customer engagement, management and IT both need to think differently about what drives agility, along with the potential for the contact center to play a central role, with the CIO driving the innovations that are vital to implement.
Connecting the Dots with the Cloud
Once the agility dot has been connected, hopefully management will see how this role can be played by the contact center. The challenges of meeting customer expectations are very much about having the right technology – which IT will be concerned with – but also recognizing how the entire organization, and not just the contact center, can meet this outcome.
Technology relates to the latter, but it's more about management embracing a customer-centric culture, where business success flows directly from keeping customers satisfied. When that thinking becomes part of the business strategy, the need for enterprise agility for meeting customer expectations will be self-evident.
This brings us to connecting the second dot – the cloud – to agility and the contact center. Given the operating constraints of most contact centers, they haven't had any practical options for updating until recently. So long as management views this as a cost center, budgets will be tactically-driven, which means the contact center will remain tied to legacy technology. Modern agility will never come from this, and that won't change until the aforementioned dots are connected by management and delivered by their CIO.
When that happens, management will start thinking about the contact center in strategic terms, in which case the focus shifts from cost savings to driving agility.
Now the conversation becomes about getting beyond the current limitations in the contact center, and considering new models that will better align agents with customer needs. In this context, cloud-based contact center solutions start to make sense, as they address real problems that are hindering not just the performance of agents, but the overall agility of the organization.
Building the Business Case for the Cloud
With these dots connected, it should be clear to management that the age-old focus on cost savings will not support agility, and if that's the strategic imperative, a different path is needed for the contact center.
While the cloud has been used to host business applications for some time, acceptance for communications applications is more recent. As concerns about supporting real-time communications on a large scale have been addressed, VoIP and now UC are being increasingly deployed in the cloud by enterprises. This has set the stage for other applications to follow. The contact center is one of them.
In keeping with the broader trend of digital transformation, CCaaS (Contact Center as a Service) are finding their way into the enterprise, usually via a service provider that has the data center infrastructure in place to host and support the platform.
Also, in terms of building the business case, there are several factors to consider: First is the shift from Capex to Opex, removing the financial constraint of funding a capital-intensive upgrade. Secondly, the cloud relieves network management complexity, which is a natural blockage for IT when considering a premise-based upgrade, especially with today's technologies – something CIO's have been working towards for some time.
Thirdly, CCaaS makes it easy to have all the latest applications, allowing the contact center to keep pace with what customers are using. Finally, the cloud model scales easily and cost-effectively – far more so than with legacy systems – providing the agility needed to right-size the contact center based on call volume fluctuations inherent to the business.
All of these benefits allow the contact center to be more responsive to inquiries, as well as enabling agents to interact more effectively with customers. This will translate into smoother workflows where customers get better outcomes, problems are resolved in less time, and agents can handle a higher volume of inquiries.
While this makes the contact center a more agile operation, there is another layer to consider that will help improve agility across the entire organization. The cloud remains a strong trend in general, but within collaboration circles, a related trend is the growing desire to integrate the contact center with Unified Communications. This cannot be done with premise-based deployments, but many cloud providers have come to market now with offerings that support a common suite of UC applications for agents in the contact center along with workers across the organization.
The rationale is tied to the omnichannel, the latest iteration of contact center platforms. In this environment, agents can engage using whatever communications channel the customer prefers, but more importantly, they can also access data or experts outside the contact center in real time while on a session with the customer. This ties to the current focus on the customer journey to get deeper engagement from which comes better satisfaction ratings and agent performance.
The Cloud, Contact Centers and Agility
Today, most enterprises keep information in silos based on departments or lines of business This does not drive agility. For businesses to truly become customer-centric, they need to break down those silos, or at least make them easier to traverse. Otherwise, agents won't have access to the resources they need to be effective. The cloud makes this possible by providing a path to integrate the contact center with the rest of the organization using UC.
With this in place, everyone has a common platform to communicate, not just internally to get things done, but also externally with customers to give them the best service possible.
This can only happen when everyone becomes customer-focused, at which point, information and communications will flow more freely across the organization. By connecting these dots and applying a common technology framework for all, it only follows that improved agility will be the end result. CIOs may not think this way intuitively, but the opportunity is there when taking a broader view of how these three ideas intersect.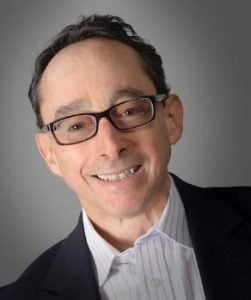 Jon Arnold, Principal, J Arnold & Associates
As Principal of J Arnold & Associates, Jon is an independent research analyst providing thought leadership and go-to- market counsel with a focus on the business-level impact of disruptive communications technologies. Core areas of expertise include unified communications, cloud services, collaboration, Internet of Things, future of work, contact centers, customer experience, video, VoIP, and social media.