George Goley, CTO of Sainsbury's-Argos reveals to EM360 how he is transforming the retail industry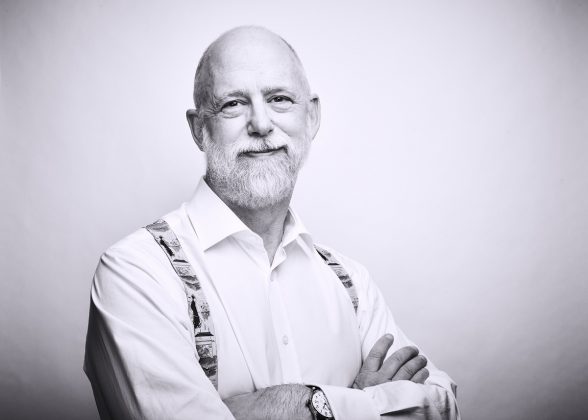 George Goley is somewhat of a trailblazer. After having successfully founded Micro Endeavours, which grossed millions, George went on to work for Microsoft, Amazon, Sears Holdings Corporation and Home Retail Group PLC, establishing himself as a key figure within the world of tech. George is currently serving as the CTO at Sainsbury-Argos, one of the biggest and unique retailers in Britain with over 800 stores and the pact to deliver products to their customers within twenty-four hours of ordering.
WE KNOW HOW IMPORTANT OUR STORE COLLEAGUES AND OUR DISTRIBUTION COLLEAGUES ARE TO OUR CUSTOMERS, AND ONE OF THE THINGS WE'RE TRYING TO DO IS GIVE THEM TECH THAT MAKES THEM ABLE TO COMPETE ADVANTAGEOUSLY AGAINST COMPANIES THAT ARE EITHER HUMAN ONLY OR TECH ONLY. WE WANT TO BE IN THAT SPOT WHERE YOU HAVE TECH ENABLED HUMANS, WHO ARE CREATING GREAT EXPERIENCES FOR CUSTOMERS, WE THINK THAT WINS, WE'LL FIND OUT I GUESS.
George Goley, Chief Technology Officer at Sainsburys-Argos
Transforming the retail industry
With 29 million store customers and nearly a billion online visitors every year, Argos is one of the UK's leading digital retailers, offering more than 60,000 products online and in-store. Appointed to oversee the technology teams across Sainsbury-Argos, Goley has made it his mission to lead digital and tech transformation. And in just two years, Goley has succeeded his predecessors by transforming Argos from a catalogue-based retailer into a thriving digital business, achieving higher sales from mobiles and tablet PCs. Not one to shy away from a challenge, George has taken on the mighty task of developing Argos-Sainsbury's digital infrastructure from legacy architecture, improving customer-facing services and helping both retailers to become leaders in the modern, technology-led world.
If you'd like to read the full EM360 interview with George Goley, and hear from like-minded people, download our latest publication called 'Keep Business Moving' which is an in-depth guide to foreseeing a tech problem before it becomes a problem.