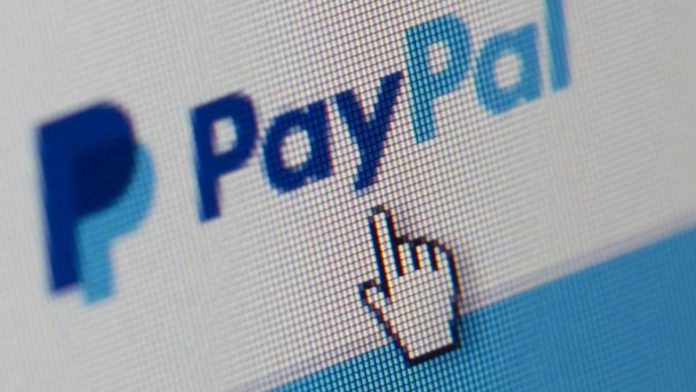 EM360 introduces CxO of the Week. This week's CxO: Bradley Strock, CIO, PayPal. Read about his philosophy: "I try to keep it really simple."
Bradley Strock is the chief information officer for PayPal, the world's leading online payments platform. 
Strock has been in his CIO role at PayPal since 2014, having joined the company in 2011.
Bradley Strock, CIO, PayPal
PayPal operates in more than 200 markets worldwide and could be said to be a truly global online payments platform.
Until PayPal came along in 1998, most people were extremely wary of making online payments.
PayPal benefited enormously from being among the first online payment platforms, but in recent years, competition in this space has intensified, with many new companies in the market.
It was acquired by eBay, the e-commerce giant, in 2002, but Strock has recently overseen the separation of the IT department to make PayPal an independent company.
This separation was completed in 2015, although PayPal will remain a preferred payment option for shoppers on eBay until 2020.
After that time, eBay will no longer prioritise PayPal, and will probably list the payment method alongside credit and debit cards on the same level.
In an interview with Metis Strategy, Strock said the most important aspect of his work is security.
"For my team, I try to keep it really simple," said Strock. "It's three strategic pillars and a couple of foundations.
"Number one is – secure. We're in a business that involves people's money, so security and safety is the most important thing we do.
"That's our number-one priority and number-one strategic pillar for my team.
"The second one is what I call 'stable', which is, we offer many services and capabilities, not only to our internal customers and employees but also externally.
"And those capabilities – people expect them to always be there. So, we can't have an outage or an issue that disrupts our employees' daily lives, that disrupts our customers.
"We work hard every day, every month, every year, to improve our ability to have a very consistent, always-there kind of environment.
"In a complex company and infrastructure, that's not always easy to do.
"So that's our number-two priority.
"Then the third is what I call 'strategic', which means that, if we're being secure, we're being stable, and providing the services, then the third priority is, 'How can we enable the company's business strategy? How can we enable the company to succeed?'
"In many cases, this translates to, 'How can we enable our customers to succeed?'
"This is the place where we get to work on what you might say is some of the cool stuff."
Strock says that it occurred to him that PayPal has many resources and developers across different time zones around the world who are collaborating on many different projects.
And after conversations with other CIOs, he thought these resources should be used to enable customers to collaborate as well.
PayPal has many tools and technologies which could potentially enable collaboration between many people in many regions, and it's something Strock says the company is developing.
"We're kind of mid-way through that process."
Strock hints at an area that requires creative thinking and new ideas, both of which are often difficult to quantify and place on timelines.
They're also things that many other companies are dealing with, so Strock is keen to be one of the first to "crack the code", as he calls it.
It's often only when creative thinking and new ideas result in marketable products that one can measure their value to a company or industry.
Conventionally speaking, however, the challenges for PayPal are many. Not only is the company faced with many startups offering a variety of niche payment solutions, it is also having to contend with very large platforms such as Alipay, which is connected to Alibaba, which is the largest e-commerce company in the world.
The Alibaba-Alipay structure is somewhat similar to that of eBay-PayPal, but started a few years later. But the head start may count for less going forward as Alipay looks to expand beyond its home territory of China to markets globally, including the US.
Strock has a tremendously strong background in financial technology, from even before PayPal, having worked for traditional banking behemoths, such as JP Morgan Chase and Bank of America.
He says it was "a culture shock" to go from traditional banking to digital-native fintech, as exemplified by PayPal.
Traditional banks have systems that have been in place for many decades, whereas PayPal could be said to have been still a startup when Strock joined, so it required someone to establish new systems which work and stand the test of time and the many other challenges it would have to face.
Surprisingly perhaps, Strock's academic background includes a degree in mechanical engineering and an MBA in finance.
Recently, Strock was appointed to the board of directors for a company called Elevate Credit, which has loaned approximately $5 billion to almost 2 million customers, or what it calls "non-prime consumers".
He will continue as CIO at PayPal but says he is looking forward to working at Elevate.
"Elevate is using technology and analytics to transform an industry and help non-prime consumers," said Strock.
"I'm excited to join Elevate's board of directors to help the company fulfil its mission of providing solutions that help non-prime consumers with their current financial stresses and providing long-term solutions for them."