56% of companies plan to move to UCaaS in the near future, report finds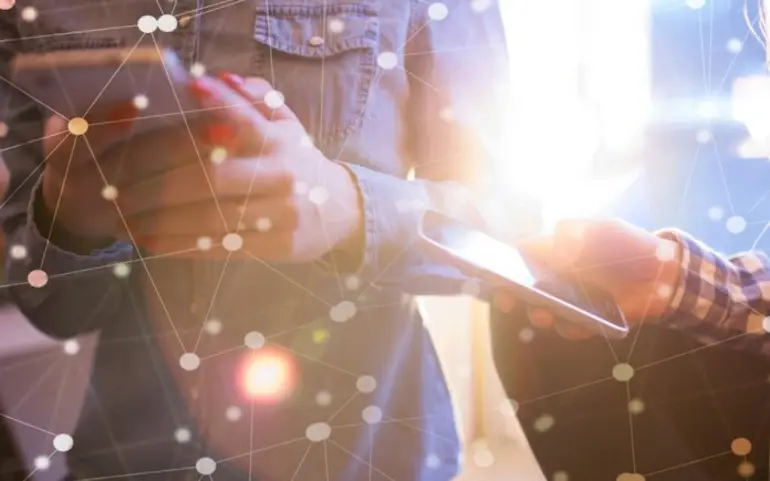 The Unified Communications as a Service (UCaaS) market is accelerating at an annual rate of 29%, according to Synergy. As a result, IT leaders are beginning to capitalise on this digital shift.
Out of a pool of small to medium-sized enterprises, 52% of respondents said that they currently use a UCaaS solution. This is according to the latest IDG QuickPulse survey, which also found that 56% plan to incorporate UCaaS into their operations over the next few years.
Above all, the primary drivers to UCaaS adoption is a better user experience for employees and customers. However, UC also delivers "increased employee productivity, faster time to market, predictable monthly expenses, strong ROI, reduced support costs, and improved security."
Differentiating between UC&C and UCaaS
As well as UCaaS, companies are beginning to adopt Unified Communications and Collaboration (UC&C) systems. As the report states, "companies recognise that the success of their business depends on employees being able to collaborate effectively and securely with coworkers."
Despite concerns regarding upfront costs and possible business disruption, UC&C and UCaaS are growing increasingly popular. However, the report stresses that it is integral that enterprises are able to distinguish between the two services.
UC&C is a broad strategy that incorporates a model for delivering an integrated solution. This solution could potentially include "IP telephony, unified messaging, audio and video conferencing, and presence."
In addition to this, UC&C can be on-premises or hosted by a service provider. The report states that UC&C usually includes non-recurring fees based on a subscription model.
On the other hand, UCaaS is defined as a "subset of UC&C" in which features are delivered by a service provider in a cloud-based, as-a-service model. Sold on a per-seat basis, these features include IP telephony, call routing, unified messaging, point-to-point video conferencing, and presence.
Overcoming barriers to productivity
Although adopting new technology undoubtedly entails a number of challenges, "strategic planning" can allow companies to effectively implement new solutions. 40% of respondents cited the inability to secure upfront funding for UCaaS and UC&C as their top adoption challenge.
26% of respondents indicated that measuring ROI was also a concern. However, Jeffrey Cayer from Verizon UC&C highlighted that there is no easy way for companies to steer around the initial investment that UC&C and UCaaS demands.
Despite this, the report also recommended that companies consider the "long-term business benefits" of moving to a digital platform. As a consequence, employees are able to communicate and collaborate more effectively across the entire enterprise.
An efficient UC&C or UCaaS solution therefore provides significant business value. While "it may be tricky to put an exact dollar figure on productivity gains," a collaboration system reduces missed messages and inefficient communication processes.
Moreover, these solutions provide "predictable and stable monthly costs," as well as improved security. Cayer added that meeting user expectations is also integral, "if my user community is looking at the tools I'm making available and if they feel it's inferior to what they can do at home, that's a problem."