5 Ways the Role of the CIO is Evolving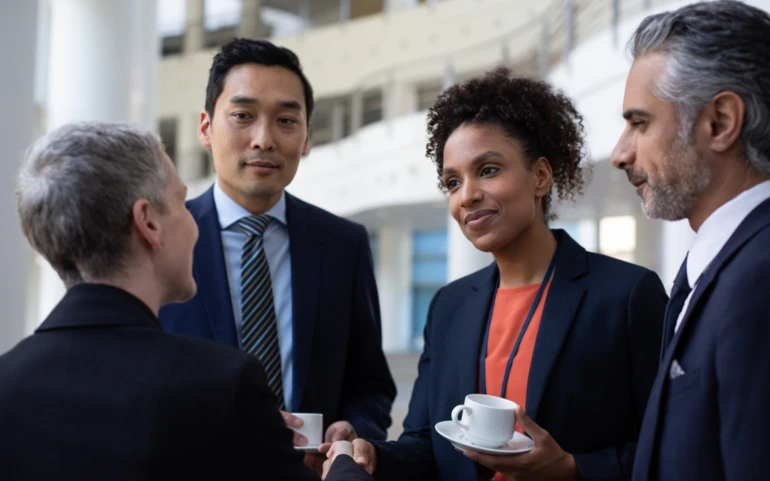 Article contributed by Ian Pitt, CIO at Progress
If we wind back 10-15 years ago, the CIO's primary responsibility was to select and manage IT solutions. Effectively a glorified IT manager, the typical CIO carried out routine IT tasks, with perhaps some additional work in the areas of security and operations. The classic corporate CIO straddled IT and business but it was definitely a case of 'keeping the lights on' - purely an operational role.
As enterprises accelerate digitalisation, multi-tasking doesn't begin to describe the evolving strategic role of the CIO which now includes thwarting cybersecurity breaches,  securing the right tech skills, becoming data-driven, and identifying opportunities using new technologies. With a renewed focus on digital innovation, resiliency and business agility, the CIO's role has evolved from day to day IT management to 'can't do without' executive-team player.
Today CIOs are tasked with leading innovation, providing guidance on digital strategy and supporting business growth through technology. This means implementing a successful enterprise strategy which promotes collaboration within its tech ecosystem while ensuring the resiliency of the business – the safety of the organisation's key assets - people, data and technology. Tasked with managing complex tech ecosystems and scaling with a remote workforce, the CIO must set the technology agenda that stabilises the organisation.
Here are five ways the role of the CIO is evolving:
·   Legal negotiator
CIOs are experiencing increasing involvement in contract negotiations, both with vendors and with customers. This facet of the role is really quite new for CIOs with SaaS companies, being asked to comment on service levels to be checked, and issues of security and privacy that customers are increasingly asking for.
·   Brand ambassador
There is also a fair degree of marketing within the role - In terms of communicating to the teams within the company and building the brand in the world. This involves taking part in conferences, roundtables, applying learnings from global companies and sharing those with customers and prospects. The goal is to help get the brand of the company out there and to help customers to continually improve.
·   Employee relations and mentor
Participating in employee personal development is an increasing proportion of the tech leadership role. This might mean chairing various employee resource groups (ERGs), or leading the mentorship programme, which involves coaching the broader workforce. While everyone is responsible for their own team, this takes it wider.
·   Corporate social responsibility
Looking at how much IT can support sustainability is now an intrinsic part of the CIO role - to ensure the company is doing its bit to sustain the planet, through energy efficiency and waste management. What makes an effective CIO is no longer just making sure technology is being used correctly, it's about being a good corporate citizen and developing the company.
·   Digital transformation
more into the spotlight by the pandemic, this was most likely already part of many CIOs' roles. But how each CIO tackles digital transformation really depends on each individual CIO's skillset. It requires continually looking at how we can take advantage of skills, resources, and opportunities to evolve the business to best meet our customers' needs and expectations. It's a long-term, ongoing part of the role, where looking to the future is vital for success.
---
EM360, as you know it is about to change. CIA hackers, Google visionaries and some of the other biggest influencers from the tech industry are waiting to engage with you on the technologies that will define the future of enterprise tech. All you have to do is sign up as a premium EM360 Tech Member.
Features You Can Unlock As A Premium EM360 Tech Member:
Engage with the leading influencers of Cyber Security, Data Management, Enterprise AI and more.
Gain access to our expanding library of exclusive content and resources.
Get insights and opinions from industry leaders on the latest trending topics.
Rise through the ranks to become an Industry Guru and GET PAID to express your opinion.
Watch out for the launch of the new EM360Tech website on August 22nd, 2022. If you are a tech enthusiast, this is the place you need to be. For more information, reach out to us.