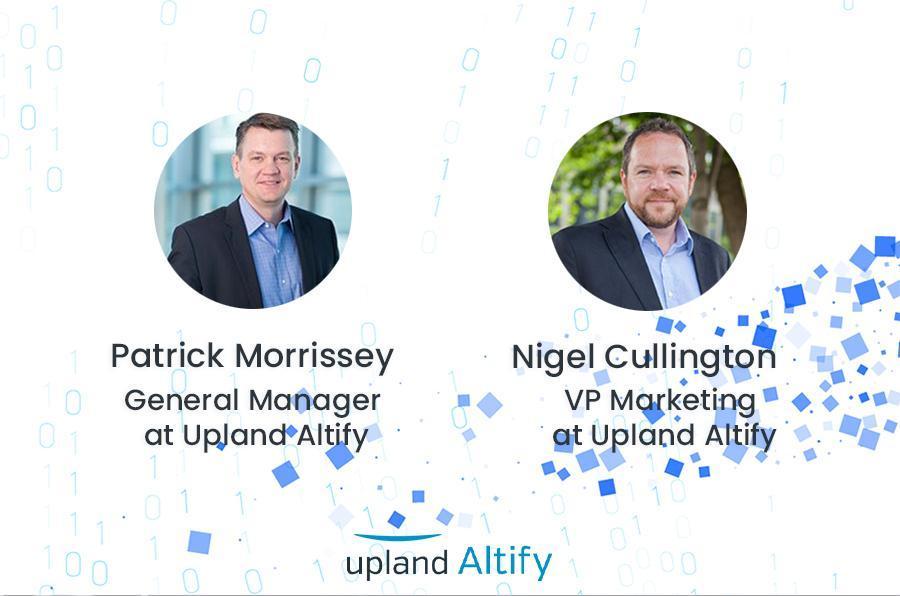 Ask the Expert: Patrick Morrissey and Nigel Cullington, General Manager and VP Marketing at Upland Altify
Patrick Morrissey and Nigel Cullington, General Manager and VP Marketing at Upland Altify
Joining us for this week's Ask the Expert are Patrick Morrissey and Nigel Cullington, General Manager and VP Marketing respectively at Upland Altify. At the company, Patrick is responsible for driving vision and strategy for the Revenue Optimisation business unit of Upland Software. Meanwhile, Nigel oversees the messaging and positioning their suite of CRO solutions to the market.
In this episode, Patrick and Nigel walk us through the highly competitive B2B sales arena. In particular, they explore the emergence of a new category beyond customer relationship management: customer revenue optimisation (CRO). They then outline what makes a successful agile CRO tool/platform, before sharing their guidance for organisations hesitant to adopt a CRO platform.
"if you can't actually track the data that you're inputting, the world becomes far more complicated"