Top 10 Pioneering Women in AI and Machine Learning
72% of business leaders today look at artificial intelligence as a "business advantage." AI is thus transforming almost every industry in the world, changing the way that we work, play, and communicate. In this disruptive environment, the most incredible things happen when diverse, talented thinkers collaborate and innovate together.
Unfortunately, many STEM fields like AI and Machine Learning lack sufficient representation. However, incredible initiatives like Girls Who Code and Technovation could change that. As a result, amazing women are now demonstrating what is truly possible with AI. Here are the Top 10 pioneering Women in AI and Machine Learning (ML).
Hanna Wallach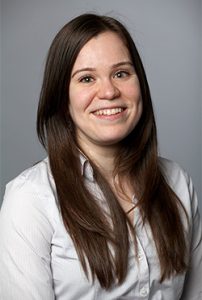 Principal Researcher at Microsoft Research and Professor of Information and Computer Sciences at the University of Massachusetts Amherst, Hanna Wallach is an amazing figure. Hanna helped to develop ML methods for analysing the structure, dynamics, and content of social processors and is currently a member of the UMass Computational Social Science Institute
Over the years, Hanna has also collaborated with sociologists, politicians, journalists and more to learn more about how organisations work. She also studies issues of accountability and transparency as they relate to ML. Wallach has been one of Glamour magazine's 35 women under 25. In 2015, Hanna was elected into the International Machine Learning Board of Trustees. In 2016, Hanna was named co-winner of the Borg Early Career award.
Hilary Mason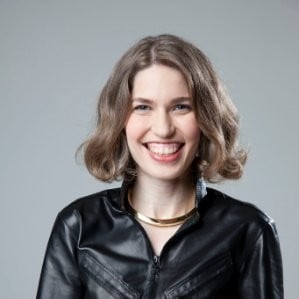 The founder of Fast Forward Labs, and the GM of Machine learning at Cloudera, Hilary Mason is an incredible data scientist. Prior to this, Hilary co-founded HackNY and worked as Chief Scientist at Bitly. Alongside several business achievements, Hilary has also earned various accolades.
Mason received the Techfellows Engineering Leadership award. She also featured on Crain's New York 40 under 40 lists, and the Forbes 40 under 40 ones to watch. Finally, she was also a member of Mayor Bloomberg's Technology and Innovation Advisor Council.
Tessa LauWh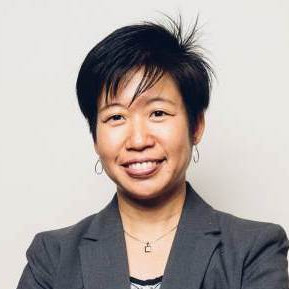 One of the few people to ever hold the title of "Chief Robot Whisperer," Tessa Lau is an incredible figure in the robotics, AI, and ML space. Working as Chief Robot Whisperer for Savioke, she sent AI bots into hotels to improve the hospitality industry forever. She's also had a career with IBM, and now has her own company named "Dusty Robotics.
While Lau has served on multiple committees for various AI conferences, she's is currently on the board for the CRA-W committee for women in computing research. Moreover, Tessa was named one of the most creative people in business by Fast Company in 2015. Lau is also a "Rising Star" according to OZY magazine.
Fei-Fei Li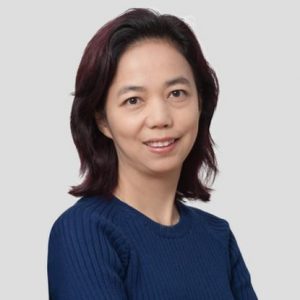 Fei-Fei is an inspirational figure, and the Chief Scientist of AI and ML with the Google Cloud. She also believes that everyone has a responsibility to develop AI with diversity in mind. As an academic and renowned speaker, Li joined the Google Cloud Team as a Chief Scientist in AI and ML
Fei-Fei believes in the mission of democratising AI. When she's not working for Google, she's also acting as an Associate Professor at Stanford, where she directs the Stanford Vision lab and the Stanford AI lab. Fei-Fei has also published more than 150 scientific papers in journals. She's responsible for building a 15 million image data set named ImageNet too.
Andrea Frome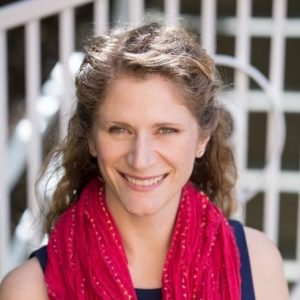 Initially, Andrea Frome started her career as an environmental scientist. Eventually, however, she decided to switch gears and pursue her Ph.D. in ML and Computer Vision at Berkeley. From there, Andrea joined Google, where she published several impressive research papers into visual classification systems. She was also responsible for helping to launch Google Street View.
Frome is currently the Director of Research for leading computer vision company Clarifai. She hopes to one day enable modern computers to understand visual input with the same clarity that human beings do so that machines can make predictions about the world around them.
Rama Akkiraju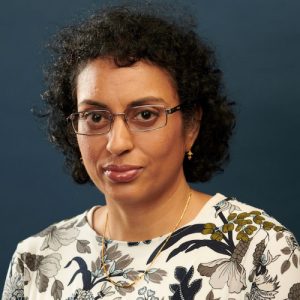 Owner of the sought-after title, "Distinguished Engineer and Master Inventor" for IBM Watson, Rama Akkiraju has made incredible contributions to the AI and ML field. She is thus responsible for leading the People Insights mission at IBM Watson and develops technologies that infer emotions, personalities, attitudes, and intensions from social media data.
Akkiraju also led the teams that created several Watson services, including the tone analyzer. Rama is an expert in a wide range of AI spaces, with knowledge in psychology, sociology, and decision theory. She believes that the use of machine learning can make a meaningful difference in everyday people's lives.
Devi Parikh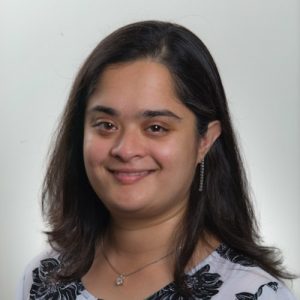 Devi Parikh is both an assistant professor for the school of Interactive computing for Georgia Tech, and research at Facebook AI research. After receiving a Ph.D. and master's in computer engineering and Electricals, Parikh has held multiple positions at research labs around the world. She's also won a host of accolades such as the 2017 IJCAI award for thought and computers. This is considered to be the number one award for all AI researchers under the age of 35.
Some of Devi's most significant accomplishments come from her work in Visual Question Answering technology, which intersects with Natural Language Processing. Much of Parikh's research has helped to spur the development of tools that can answer questions about visual content automatically.
Moojan Asghari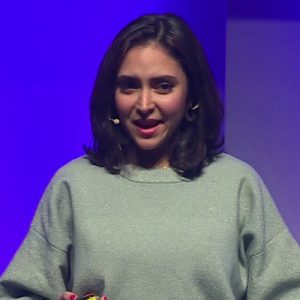 Moojan Asghari describes herself as a "Multipotentialite". She's a curious woman with a background in leadership and a passion for consistent growth. Moojan started her career in the space of banking and corporate finance, before venturing into technology and start-ups. Not only is she the co-founder of Startup Sesame - an alliance of tech events in Europe, but she's also the founder of "Silk Road Startup too".
Perhaps most importantly of all, Asghari is responsible for co-founding the Women in AI initiative - a group committed to closing the gender gap in the AI and ML fields. Moojan is helping to lead the way for innovative women everywhere.
Dalith Steiger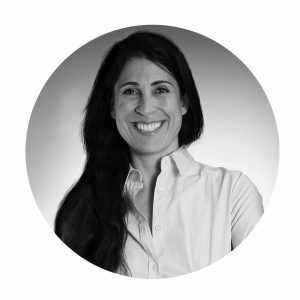 Swiss Cognitive is a global AI hub and leading partner in the quest to find answers to the world's biggest questions regarding AI. Swiss Cognitive gives people the means to share experiences and knowledge for the development of the global ML initiative. Since 2016, Swiss Cognitive has connected more than 150 companies and 2 million employees. It all started with the help of co-founder Dalith Steiger.
Dalith is an experienced entrepreneur and AI speaker with a history of working in IT. She has outstanding skills in strategic partnerships and relationship management and specialises in AI solutions that make a difference to ethics and business potential.
Kasia Borowska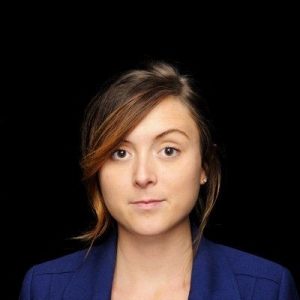 Brainpool is an organisation dedicated to connecting ML and AI experts around the world. Members of the community come from leading universities like Harvard and Oxford, alongside some of the leading AI brands.
Kasia Borowska is the managing director of Brainpool AI, where she helps to drive connections and collaborations between some of the most innovative minds in the industry. Borowska ensures that no matter where they are, ML pioneers are able to unlock new opportunities for the world of tomorrow.