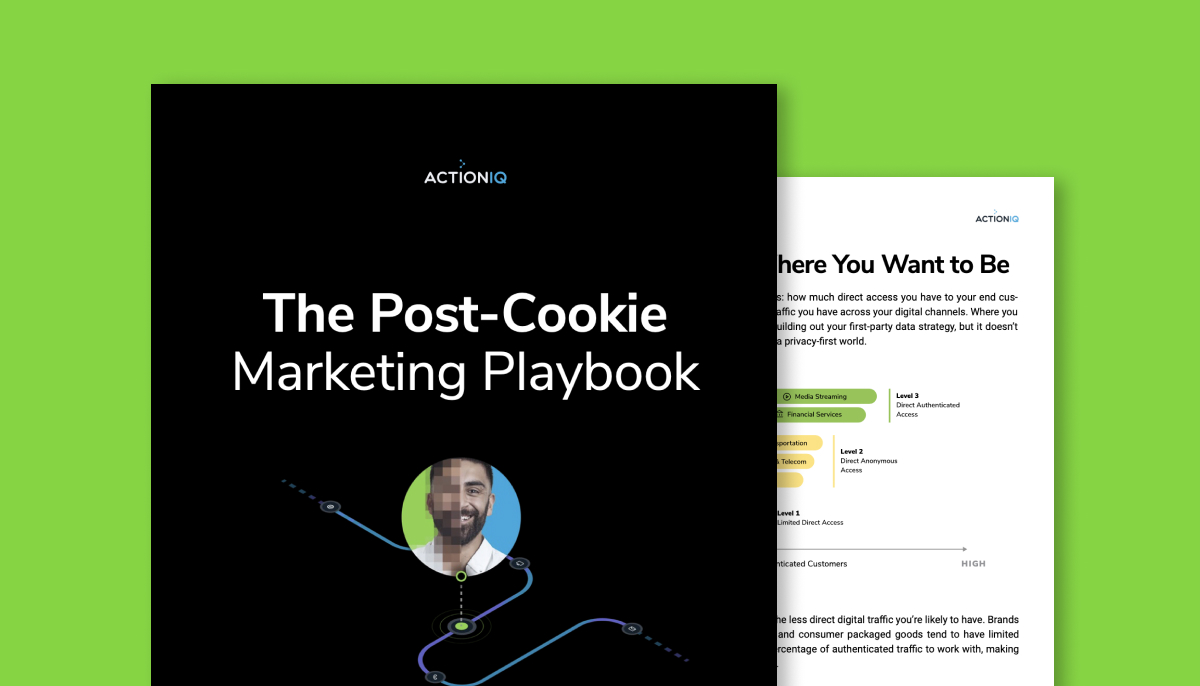 ActionIQ: The Post-Cookie Marketing Playbook

0

Nearly 40% of ad buyers say a lack of first-party data is their greatest concern.
Why? Because we're barreling toward a privacy-first future where the only winners will be brands with access to authenticated first-party data.
What started with new data privacy laws — and is progressing with Google's elimination of third-party cookies from Chrome — will only continue to accelerate. Now's the time to develop a first-party data strategy that will set you up to succeed.
Download The Post-Cookie Marketing Playbook to learn:
The different levels of the customer data maturity spectrum

Tips for short-term fixes, future-proof strategies and long-term success

Where your brand should start with its first-party data strategy